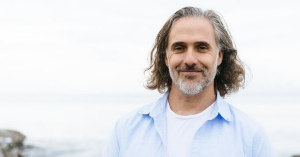 Episode 22 Listen on Apple PodcastsSpotifyGoogle PodcastsStitcher Nic Tovey is a Relationship Coach who helps individuals and couples improve intimacy, sexuality and emotional connection in their relationships. Nic believes that conflict is an important part of intimacy but something that most couples struggle with. In this interview, he explains why and provides tools and strategies […]
What's the show about?
The Dad Train Podcast is a weekly interview-based podcast for dads. We explore ideas and strategies on how to be a better man, a better partner and a better dad.
Your host Scott Davison interviews experts on a wide range of topics covering self-improvement, relationships and parenting.