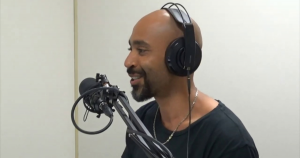 Episode 31 Listen on Apple PodcastsSpotifyGoogle PodcastsStitcher There are many benefits of mindfulness and meditation, but there are also many ways they can be practised. Experimenting with different techniques can be a good way to discover what works best for you. Chibs Okereke is a mindfulness and meditation teacher, who discovered his calling after suffering […]
What's the show about?
The Dad Train Podcast is a weekly interview-based podcast for dads. We explore ideas and strategies on how to be a better man, a better partner and a better dad.
Your host Scott Davison interviews experts on a wide range of topics covering self-improvement, relationships and parenting.