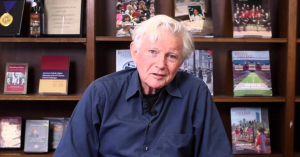 Episode 42 Listen on Apple PodcastsSpotifyGoogle PodcastsStitcher Compared to previous generations, today's children have more homework, more adult-led activities and less free time to just play. According to psychologist Dr Peter Gray, this is a worrying trend that is having a negative impact on society. Dr Gray's research shows that free-play is an important part […]
What's the show about?
The Dad Train Podcast is a weekly interview-based podcast for dads. We explore ideas and strategies on how to be a better man, a better partner and a better dad.
Your host Scott Davison interviews experts on a wide range of topics covering self-improvement, relationships and parenting.