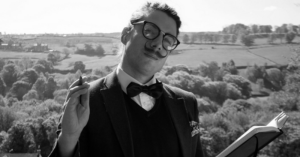 Episode 48 Listen on Apple PodcastsSpotifyGoogle PodcastsStitcher Matthew Turner is a British author who interviewed 163 Succesful Entrepreneurs from all around the world to try and identify some common traits. One thing he discovered, that all these people had in common, was their attitude towards failure. In order to become successful, these people had all […]
What's the show about?
The Dad Train Podcast is a weekly interview-based podcast for dads. We explore ideas and strategies on how to be a better man, a better partner and a better dad.
Your host Scott Davison interviews experts on a wide range of topics covering self-improvement, relationships and parenting.