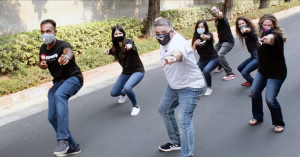 Episode 56 Listen on Apple PodcastsSpotifyGoogle PodcastsStitcher Brandon Miller is an expert in Strengths-Based Organizational Development, who has helped businesses such as Bank of America and Tesla implement leadership and company culture programs. He is also a father of 7, who has co-authored two books about Strengths-Based Parenting. Brandon believes there are skills we learn […]
What's the show about?
The Dad Train Podcast is a weekly interview-based podcast for dads. We explore ideas and strategies on how to be a better man, a better partner and a better dad.
Your host Scott Davison interviews experts on a wide range of topics covering self-improvement, relationships and parenting.