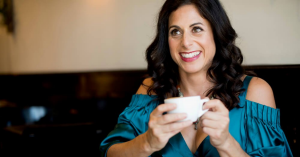 Episode 52 Listen on Apple PodcastsSpotifyGoogle PodcastsStitcher Have you ever found yourself thinking, 'I wish I understood what women want'? If so, then this week's guest could provide the answer. Shana James has a masters in psychology and over 20 years of experience working with men to help them find love, rekindle the spark and […]
What's the show about?
The Dad Train Podcast is a weekly interview-based podcast for dads. We explore ideas and strategies on how to be a better man, a better partner and a better dad.
Your host Scott Davison interviews experts on a wide range of topics covering self-improvement, relationships and parenting.