Episode 30
Listen on
Today I chat with AFL legend, Paul Salmon (a.k.a. The Big Fish), who played 324 games with Essendon and Hawthorn.
His football achievements include 561 goals, two premierships, three All Australians and selection in the Hawthorn Team Of The Century and the Australian Football Hall of Fame.
He is also a successful entrepreneur, businessman, husband and father of three, who is about to become a grandfather.
In this interview, we discuss football, business, marriage, fatherhood and his son's struggles with mental health, which has been the inspiration for Paul's latest business venture.
What you'll learn
The early days, being recruited to Essendon at 15
Why his knee injury was one of the best things that happened to him
Which is the more difficult task – ruckman or full-forward?
Paul's business ventures including gyms, travel, hospitality and tech companies
Lessons he learned from football that apply to fatherhood
His son's battle with mental illness and how they got through it as a family
His new venture to create a mood monitoring technology to track mental health (hijo.com.au)
About Paul Salmon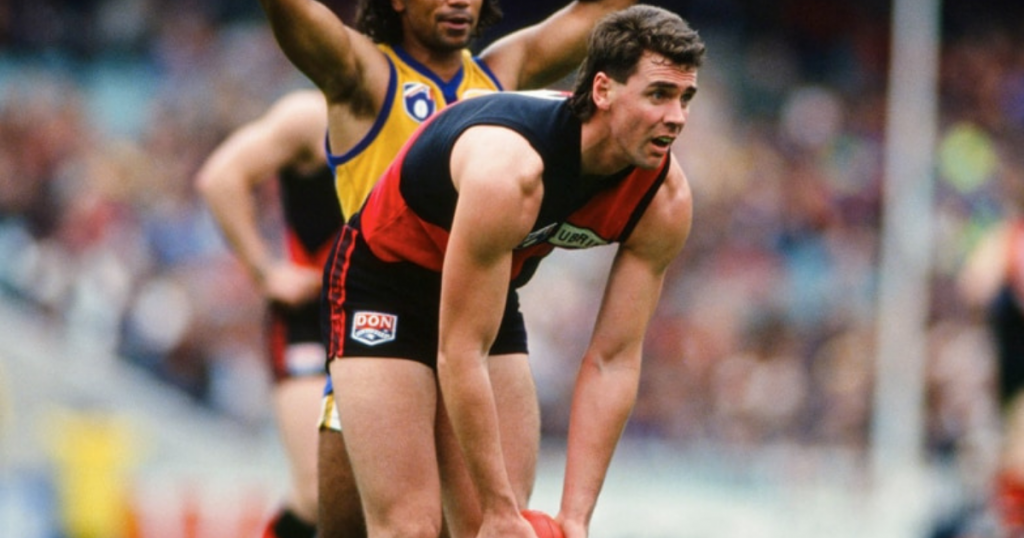 Paul Salmon is a former Australian rules footballer, who played 324 games for Essendon and Hawthorn.
Recruited from North Ringwood, he had a prolific career, with many accolades including selection in the Australian Football Hall of Fame and the Hawthorn Team of The Century.
His career spanned almost two decades and included 561 goals, two premierships and three times all Australian selections.
At 206 cm (6 ft 9 in), Paul was at the time, one of the tallest men to play in the AFL. He started his career at Full Forward, before moving to Hawthorn and becoming a Ruckman.
As a business owner since the age of 19, Paul has founded several start-up businesses in industries including travel, hospitality, marketing, technology and mental health.
Paul has authored multiple books. Including an autobiography called 'The Big Fish': Paul Salmon's Own Story, and 'Fish Tales', a book recalling humorous on and off-field incidents.
Paul has been a regular 'Australia Day Ambassador' for many years, he was awarded the 'Australian Sports Medal', was named AFL 'Personality of the Year' and crowned Victorian 'Father of the Year' in 2000.
He has performed ambassadorial and advisory board roles with a range of organizations and charities and is considered a leader in the community.
Paul has been married to his wife Jo for 34 years. They have three adult children and their first grandchild on the way. Paul can't wait to be a grandad and is already practising pushing the pram around the local park.
Quotes by Paul Salmon
"I learned pretty young that football couldn't be the centrepiece of my life, it couldn't be what defined me"

"You try to learn you try to evolve"

"You have to acknowledge where you do well, as well as where you stuff up"

"I knew what made me a good footballer and I think it's important dads sometimes acknowledge what they are good at."

"I've got this vision about normalising mood"

"Mood is a very normal part of our life and it impacts our ability to produce and perform"