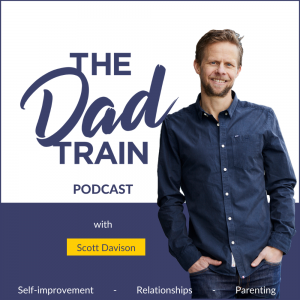 Subscribe on: Apple PodcastsSpotifyGoogle PodcastsStitcher Welcome to The Dad Train Podcast. I'm Scott Davison and as you probably guessed, I'm a dad. Being a dad is an amazing experience, but it can also be challenging. Even a little overwhelming at times. And like all dads, I'm imperfect. I mess up, I make mistakes, I get […]
What's the show about?
The Dad Train Podcast is a weekly interview-based podcast for dads. We explore ideas and strategies on how to be a better man, a better partner and a better dad.
Your host Scott Davison interviews experts on a wide range of topics covering self-improvement, relationships and parenting.