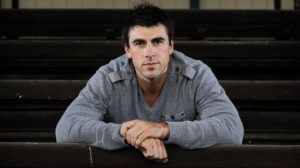 Episode 5 "No matter how strong you are on the outside, you can't do it alone". This is Heath Black's message to anyone suffering from Mental Illness. And he should know. As an AFL player, he reached his physical peak and lived a life many people dream of. But on the inside, he was crumbling. […]
What's the show about?
The Dad Train Podcast is a weekly interview-based podcast for dads. We explore ideas and strategies on how to be a better man, a better partner and a better dad.
Your host Scott Davison interviews experts on a wide range of topics covering self-improvement, relationships and parenting.