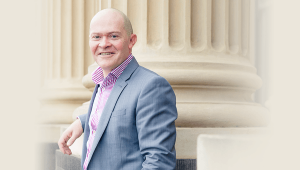 Episode 4 Listen on Apple PodcastsSpotifyGoogle PodcastsStitcher Why do some people obsess about sleep and others seem to neglect it? Sleep is an important part of a healthy lifestyle, just like nutrition and exercise. But as sleep physician David Cunnington explains, we need to be flexible in our approach to sleep. Whilst some people put […]
What's the show about?
The Dad Train Podcast is a weekly interview-based podcast for dads. We explore ideas and strategies on how to be a better man, a better partner and a better dad.
Your host Scott Davison interviews experts on a wide range of topics covering self-improvement, relationships and parenting.