Episode 21
Listen on
Jesse Simpson had a rough start in life and a different upbringing to most of us.
At the age of four, he and his brother were removed from their family due to neglect and abuse by their biological parents and grandparents. 
They were then placed in foster care and were taken in by an amazing couple who provided them with a second chance in life. 
Jesse is now about to turn 21 and studying biomedicine at Melbourne University. He still lives with his foster parents, along with his biological brother and four other foster siblings.
In this interview, Jess tells his story of growing up in a foster home and shares a very powerful lesson that he learned from his foster dad.
Jesse's message is that everyone can teach us something and that we learn lessons from both the positive and negative role models in our lives.
It's an inspirational story with some powerful lessons to be learned.
What you'll learn
Jesse's childhood experience of abuse and neglect
How he took on a protector role for his younger sibling 
What it was like moving to a foster home
The incredible influence his foster parents have had on his life
The most valuable lesson his foster dad taught him
The important role and responsibility of a father figure
How young people talk about mental health these days
Jesse's thoughts on the Foster Care System
Jesse's work as an ambassador for the Homestretch Campaign
Today's Guest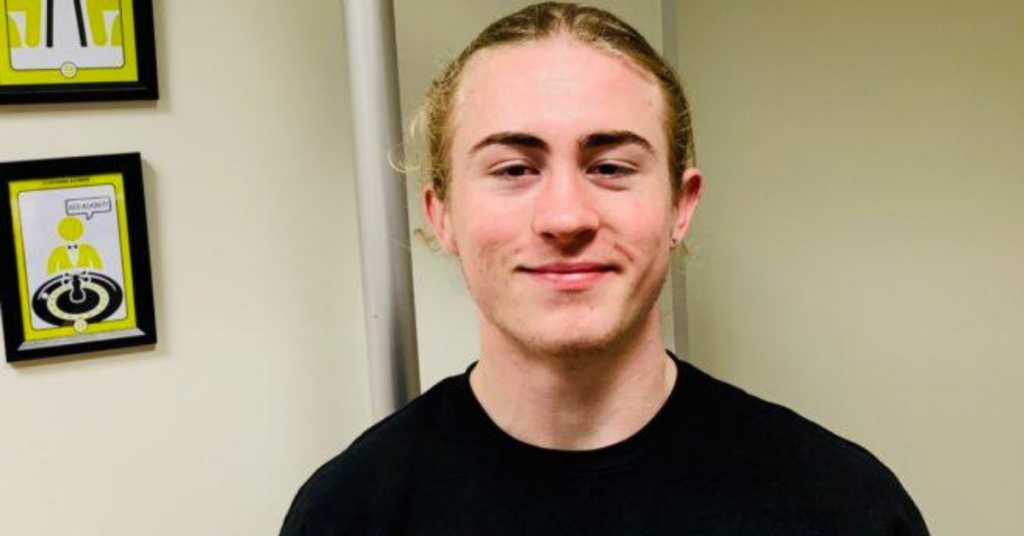 Jesse Simpson is an ambassador for the Home Stretch Campaign who are campaigning the Victorian government to increase funding so that foster kids have the option to remain in their homes until they are 21.
Jesse is one of the fortunate ones who has been able to stay at his foster home beyond the age of 18 and is now studying medicine at Melbourne Univesity. But many other kids are asked to leave their homes when they turn 18 because the financial assistance terminates and their foster parents can no longer afford to care for them. This often leads to homelessness and other social problems for many of these vulnerable young people.
Jesse hopes that his story can serve an example of what can be achieved by allowing more of these kids to stay at home for longer.
Quotes from Jesse Simpson
"My experience with foster care has made me cherish the innocence of a child above pretty well anything."

"Children deserve the right to be able to be children"

"Something he (my foster dad) has never failed to teach me is that wisdom reigns superior to intelligence"

"Something he's taught me is that every person is an expert in something"

"Wise men share and teach each other, without judgement"

"The wise man finds ways to learn and share knowledge everywhere."

"The role and responsibilities of a father figure are evolving and there is an emerging responsibility for father figures to teach their children about mental health."

"Just by including children in the activities we enjoy as men and fathers and brothers, we can passively teach these lessons about peace, relaxation and living in the moment."

"My true father is my foster dad"

"I have an example of who I want to be and an example of who I don't want to be."

Jesse Simpson