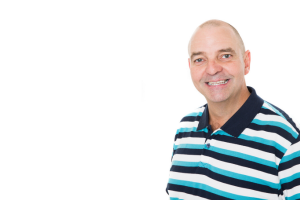 Episode 14 Listen on Apple PodcastsSpotifyGoogle PodcastsStitcher Glen 'Doc' Murdoch is a successful entrepreneur, coach and author of multiple books on leadership, coaching and personal development. He has trained, mentored and coached thousands of people around the world and inspires many with his enthusiasm and positivity. However, it hasn't always been this way. After experiencing […]
What's the show about?
The Dad Train Podcast is a weekly interview-based podcast for dads. We explore ideas and strategies on how to be a better man, a better partner and a better dad.
Your host Scott Davison interviews experts on a wide range of topics covering self-improvement, relationships and parenting.