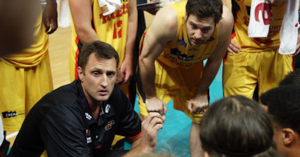 Episode 35 Listen on Apple PodcastsSpotifyGoogle PodcastsStitcher Chris Anstey is a two times Olympian and former professional basketballer who played in the NBL, NBA and Europe. In this interview, Chris shares his experiences of living abroad with a young family, returning home, surviving two relationship breakdowns, learning how to co-parent his three kids and being […]
What's the show about?
The Dad Train Podcast is a weekly interview-based podcast for dads. We explore ideas and strategies on how to be a better man, a better partner and a better dad.
Your host Scott Davison interviews experts on a wide range of topics covering self-improvement, relationships and parenting.