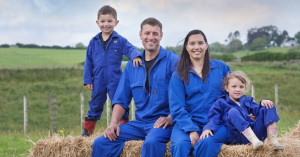 Episode 43 Listen on Apple PodcastsSpotifyGoogle PodcastsStitcher Life on a farm can be tough, but it also teaches you some valuable life lessons about awareness, acceptance and resilience. These are all things that can be applied to other areas of life, including your role as a father. Today's guest is Kane Brisco, a dairy farmer […]
What's the show about?
The Dad Train Podcast is a weekly interview-based podcast for dads. We explore ideas and strategies on how to be a better man, a better partner and a better dad.
Your host Scott Davison interviews experts on a wide range of topics covering self-improvement, relationships and parenting.