Episode 31
Listen on
There are many benefits of mindfulness and meditation, but there are also many ways they can be practised.
Experimenting with different techniques can be a good way to discover what works best for you.
Chibs Okereke is a mindfulness and meditation teacher, who discovered his calling after suffering 'a good old fashioned nervous breakdown'. This set him out on a mission to learn techniques that could help him improve his mental health and create a more balanced emotional state.
He now shares these techniques with others as a Mindfulness and Meditation Coach at chibs.co
What you'll learn
About Chibs Okereke
Chibs Okereke (MBSR, MSc., PGDip) is a Resilience, Meditation, Nervous System and Burnout Specialist.
He is the founder of Chibs.co and co-creator of Supercharged Meditation, where he facilitates online organisational programs to build resilience, increase engagement, and improve focus for remote teams.
Chibs discovered mindfulness and meditation after suffering a severe burnout that caused him to step down from a lucrative role as CEO of a multimillion-dollar business to repair the damage done to his nervous system. After realising how incredible it felt to have a healthy, functioning nervous system, alongside a quieter, more focused mind, he set out on a mission to share this knowledge with others.
He is an Accredited Mindfulness-Based Stress Reduction (MBSR) Coach, who uses the University of Massachusetts Medical School curriculum to teach meditation to individuals and groups both in-person and online.
Known for his straightforward and humorous teaching style, Chibs makes it easy for people to implement the practices into their daily lives.
Quotes by Chibs Okereke
"We never really know what's going in people's internal landscape"

"There are lots of ways that a burnout can express itself and it kind of depends where we are on the emotional scale"

"That's the practice – mindfulness is being aware of whatever is present. "

"When you haven't got time to meditate, that's probably the time when you need three times as much meditation"

"Once we are more mindful we notice the good things around us a lot more and the bad things around us don't really affect us as much as they used to."

"I'm not your traditional mindfulness teacher"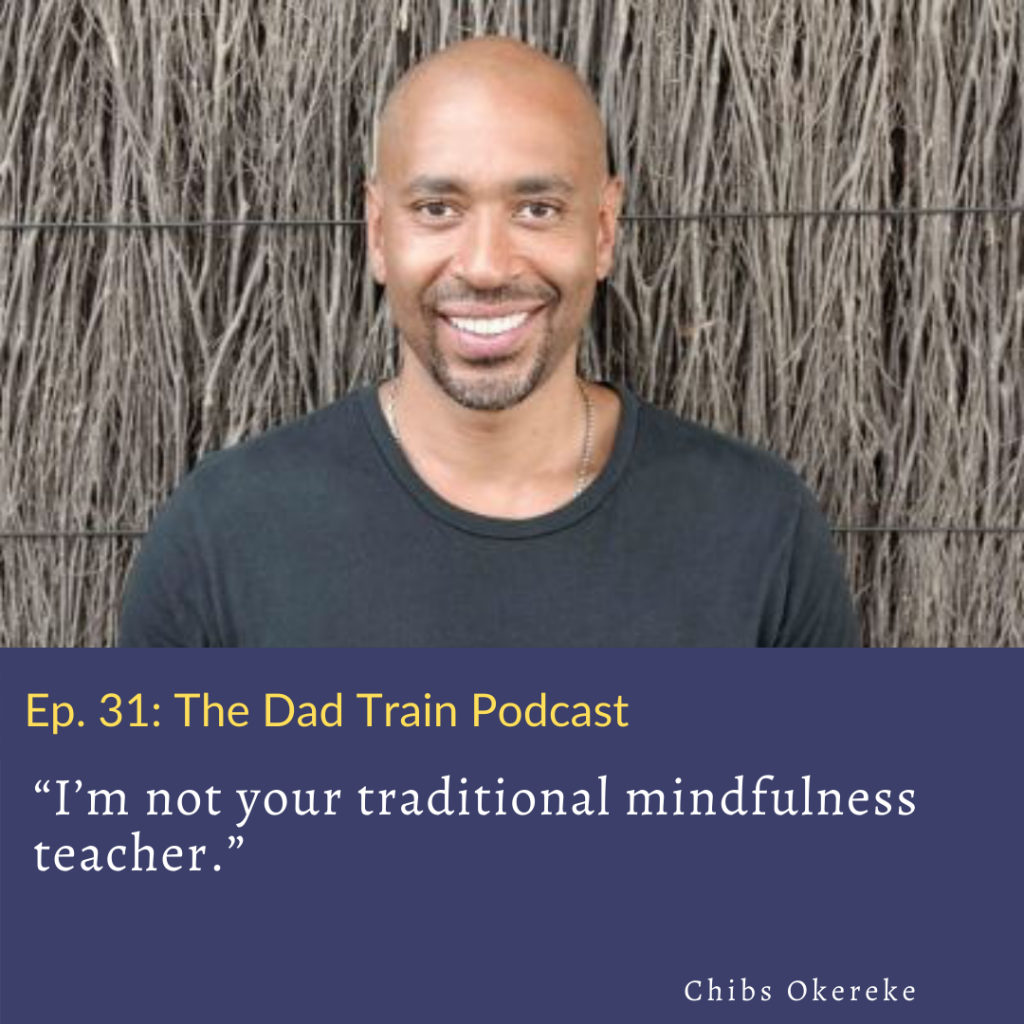 Related Articles