Episode 55
Listen on
Will McMahon is an Australian comedian and radio personality. He co-hosts the KISS Network's national drive time show 'Woody and Will' with his best-mate Woody Whitelaw.
On-air it's mostly shits and giggles, as Will's job is to entertain and make people laugh. But in his personal life, he continues to live with regular bouts of depression.
Depression is a mental illness that affects 1 in 7 people. And typically men are not very good at talking about it.
This is something Will is trying to change.
Will understands how hard it is for men to let their friends and family know they are struggling, but he also believes it's the most important thing you can do to help yourself.
In this interview, Will shares his personal story of living with depression and explains why it's so important to talk about it.
What you'll learn
The Catch-22 of depression – where the best thing you can do is to speak to someone, but it's also the hardest thing to do
Why he created the 'share my mood' app
Some lessons from Roman Kemp's documentary 'Our silent Emergency'
Two ways for society to tackle depression
Tips to help guys talk to their mates about depression

Shoulder to shoulder activities
'The 2-okay rule'

Things Will does to help maintain his mental health

Exercise
Meditation
Diet and lifestyle

How the symptoms of depression show up in Will
The power of vulnerability – why telling your friends about your depression is the best thing you can do to help yourself.
Resources men can use if they need to get help
About Will McMahon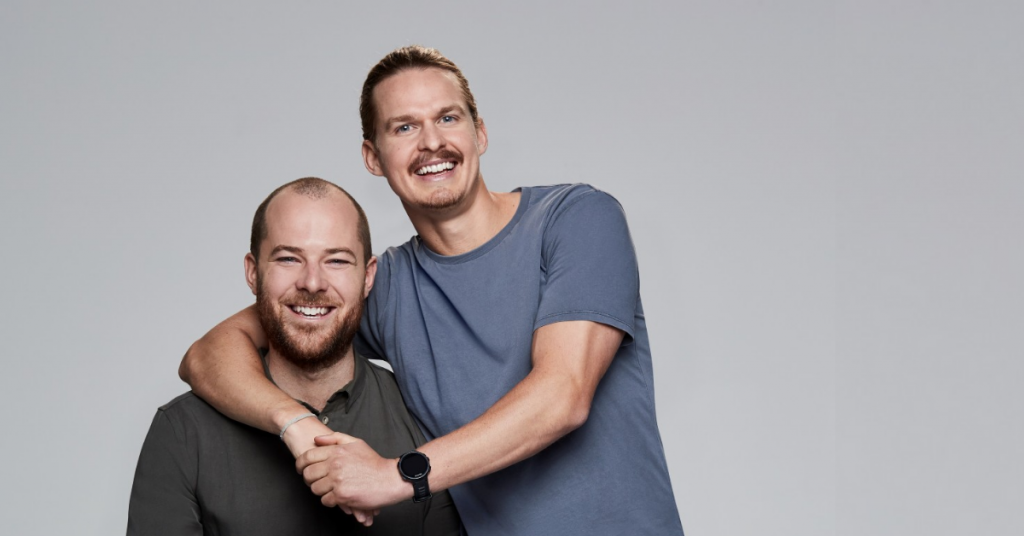 Will McMahon is an Australian comedian and radio host. He's also an ambassador for mental health who has spoken openly about his own battle with depression.
Will currently co-hosts the KISS Network's drive show, 'Will and Woody', with best-mate Woody Whitelaw.
Will, who is a law graduate, was originally spotted by Steve Vizard, after seeing Will and Woody performing at a law school revue in Melbourne. They were soon recruited as fill-in presenters for The Kyle & Jackie O Show and were later heard nationally on the Today Network.
Will and Woody hosted the national weekend breakfast show on the Hit Network for 2 years before moving to Perth to host 92.9 FM's breakfast show with Heidi Anderson.
After a four year stint, Will moved back to his hometown of Melbourne, to join the KIIS network's drive show.
Will & Woody describe themselves as raw and unsalted. Their show promises lots of laughs and spontaneity! Their debut year on the KIIS Network has been a successful one topping the ratings in Sydney and Adelaide as well as growing their online fanbase on Instagram, Facebook and Twitter.
When Will isn't co-hosting on KIIS he appears on TV shows like "The Project" and many stand-up comedy gigs across the country.
Aside from radio, Will has a passion for cricket, AFL and travelling.
In 2019 Will and Woody released the video, "Best Mates Sit Down For A Heart To Heart About Depression" where they openly discuss Will's mental illness and the effect it has had on their friendship and working relationship.
Will has since gone on to launch a mobile app that can help people share their moods with friends and family in a non-threatening and non-confronting way.
Will believes that talking about your mental illness is one of the best ways to manage it, so he hopes this new mobile app can help spark that conversation.
Quotes by Will McMahon
"As Stephen Fry says, when you are depressed it's like it's raining outside and if you go outside you are going to get wet."

"When we are struggling, the way to get around it is to tell someone else, but ironically that's the hardest thing to do"

"Traditionally men are so poorly equipped to deal with the demands of what being a man now means"

"I know how hard it is to look your friend in the face and say to them hey I'm not doing very well'.

"Your general happiness can be really affected by little tweaks in your day"

"We are hard-wired as humans to carry on!"

"Often with a lot of guys, depression manifests as anger and obstinance"

"Anger is the protector of fear"

"The people around you that love you are the people that know yo better than you know yourself and they're the ones who are going to be able to pick up the signs on you"

"I feel like such a burden on people when I am depressed"

"Your friends want to be given the the cape, they want to be your hero, they want to help you out"

"No one can do it by themselves and history is littered with the fools that tried to and it doesn't end well"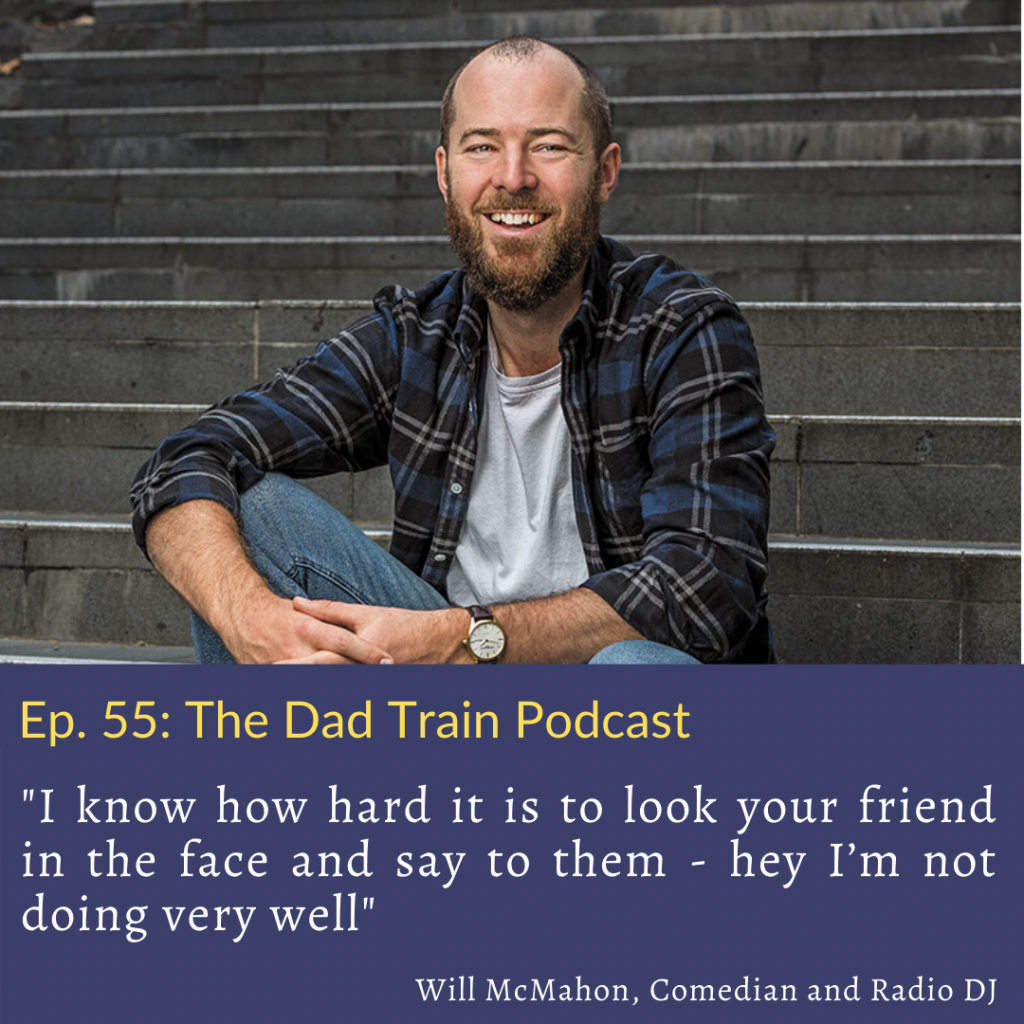 Resources mentioned in this interview
Related episodes