Episode 46
Listen on
Jamie Keeling is a father to seven children in a blended family (yes, he needs a bigger TV).
He is also a successful entrepreneur, business coach and former world champion in the sport of Taekwando, who once dropped out of college to tour Europe as a long-haired wannabe rockstar.
So, as you can see, he's had a diverse life. And he's learned a few things along the way.
In this interview, Jamie talks about the challenges of raising a blended family and shares his thoughts on what's really important in life.
If you are offended by strong language or strong opinions, then this is not the episode for you 🙂 
But if you want to hear someone tell it how it is and share their "no B.S." philosophies on life, then Jamie is your kind of guy. 
What you'll learn
How Jamie ended up with 7 kids
How being a stepdad is different from having your own kids
Some hard-to-hear home truths about raising a blended family
The number one challenge to be aware of
The three really important questions dads need to ask themselves
Mistakes he's made along the way
The work Jamie does with startup businesses
How he grew his TickTock account to 30,000 followers in six months
About Jamie Keeling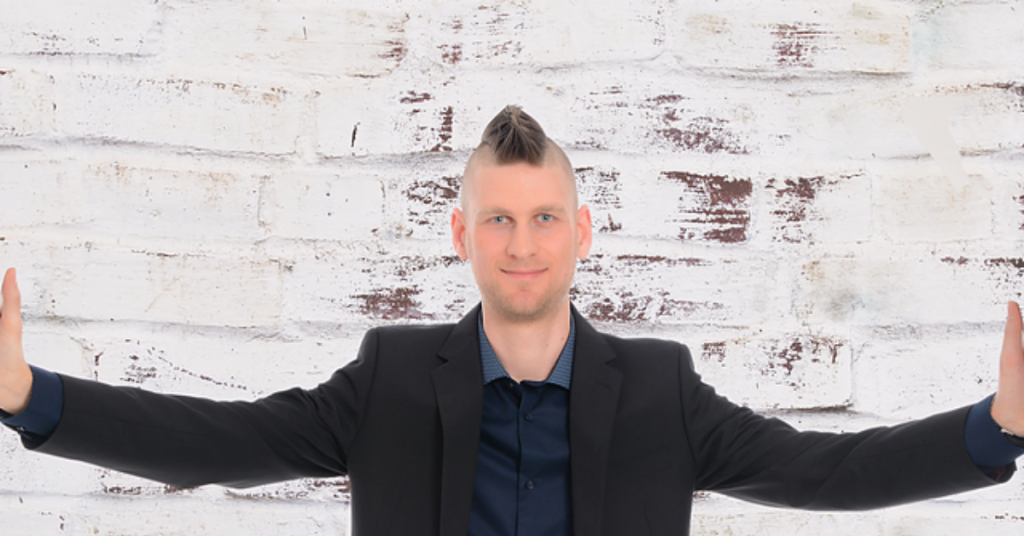 Jamie Keeling is father to 7 children in a blended family, has built multiple businesses from startups to multi-7-figure, has won multiple championships in the martial art of Tae Kwon Do (including a World Championship title in 2016), and although he's now bald as a baby's backside thanks to the infamous lockdown of 2020, used to have hair down to his rear end when he was a touring wannabe rockstar in an earlier life.
When he's not managing the trials and challenges of his own mini football team at home, he's busy consulting with business owners and executive teams across the UK to startup, accelerate and sustain high-performance business operations in businesses of all shapes and sizes.
Jamie also hosts his weekly peak performance podcast Optimise Me NOW! interviewing inspiring people who've achieved great things in business and in life.
When you work hard, you play hard, and Jamie loves pushing the limits of his capabilities out on the UK mountain ranges, testing his mental and physical abilities at every opportunity.
Quotes by Jamie Keeling
"It's one thing having step kids, but it's a whole different thing being a dad."

"One of the tough things with blended families is the guilt"

"There's so much value in letting kids fall down and make the mistakes whilst you are there to pick them up and brush them off"

"It's important to argue about the right things"

"I'm not going to be that absent father"

"What's going on in your personal life affects your ability to lead a business"