Episode 56
Listen on
Brandon Miller is an expert in Strengths-Based Organizational Development, who has helped businesses such as Bank of America and Tesla implement leadership and company culture programs.
He is also a father of 7, who has co-authored two books about Strengths-Based Parenting.
Brandon believes there are skills we learn as fathers that can help make us better managers and leaders in the workplace.
In this interview, Brandon shares his story and explains some of the key lessons he has learned along the way.
What you will learn
The story behind Brandon's business, 34 Strong 
How organisations can apply strengths-based principles
The three categories of time

Grind time
Greatness
Genius

Brandon's fatherhood journey, with 7 kids and 4 grandchildren. 
How to manage work-life balance at different stages in your career
Three ways managers (and parents) can be perceived by staff (and kids)

Advocate 
Adversary
Ambivalent  

Leadership skills we learn as dads, that can also be applied in the workplace
Why he and his wife decided to write a book about parenting
What is Strengths-Based Parenting 
What are some of the strengths we can look for in our kids
The difference between core and growth strengths
Unique strengths Brandon identified in his children 
About Brandon's organisation: 'incredible parents'
About Brandon Miller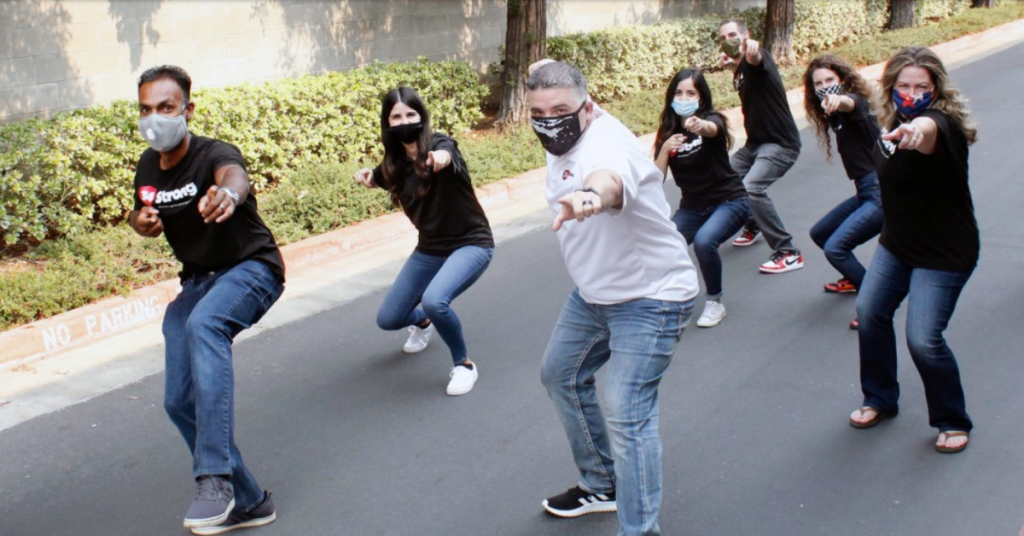 Brandon Miller is a world-leading expert in strengths-based organizational development.
As CEO of 34 Strong Inc, he has successfully leveraged strengths-based workshops and coaching to impact engagement and key business metrics for major organizations such as Tesla, the US Food & Drug Administration (FDA) and Bank of America, among many others. His work with businesses is inspired and complemented by his passion for family and parenting, having co-authored two books with his wife on the values of strengths-based parenting.
Brandon and his wife Analyn have seven children spanning two generations. 
Quotes by Brandon Miller
"What I've learned is that kids spell love with TIME".

"Most of the time you will get to spend with your kids in their life is going to happen before they turn 18″

"Management is very similar to parenting except you can't fire the kids"

"Confused minds do nothing, they stop, they stall"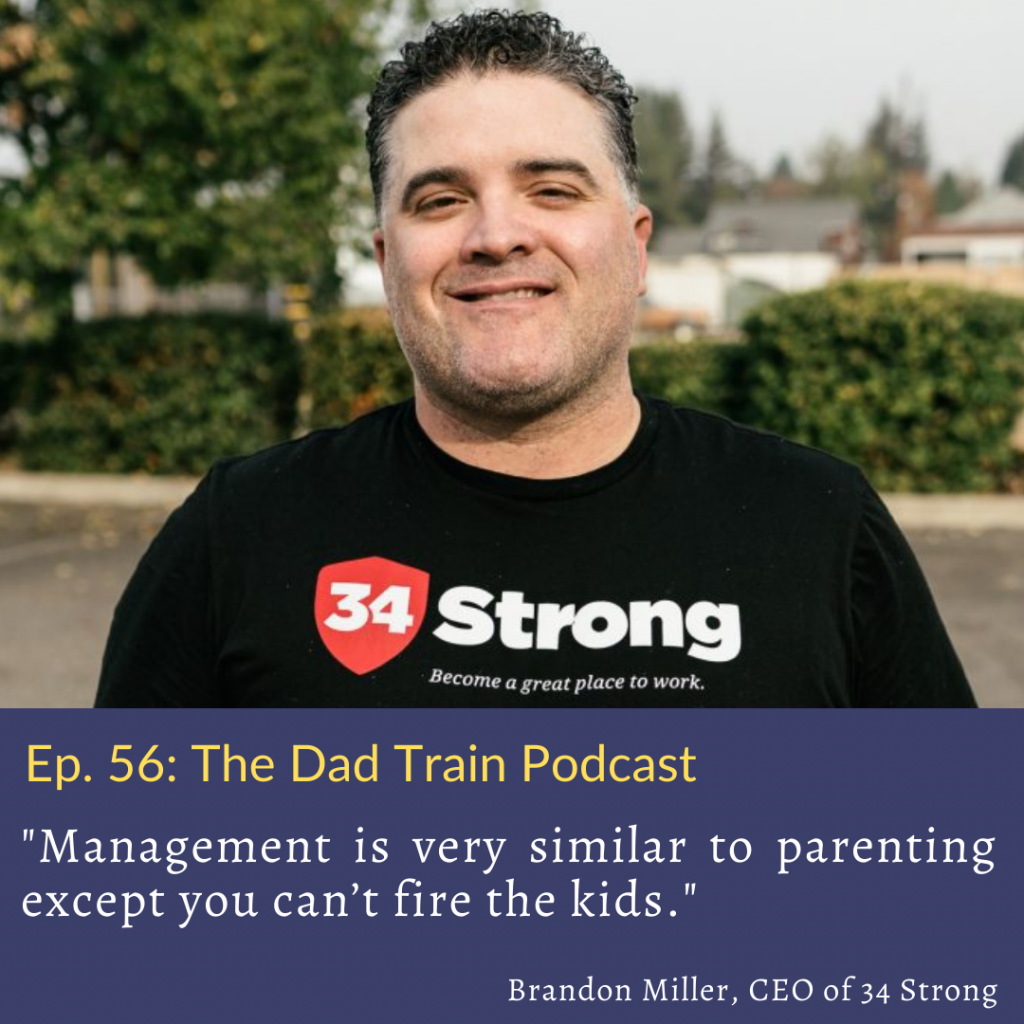 Related Episodes