Episode 18
Listen on
Are you trying to raise a bilingual child? Or would like your kids to learn a second language, even if you don't speak one yourself?
Whatever your objective and whatever your scenario, there are strategies you can use to improve your chances of success.
Adam Beck is the founder of Bilingual Monkeys and has written a book called 'Maximize Your Child's Bilingual Ability'. 
In this interview, Adam tells us about his own experience raising bilingual children, some of the strategies he has learned along the way and how you can apply these ideas to help your kids develop their language abilities from a young age.
What you'll learn
Why Adam moved to Hiroshima, Japan
How he has raised his two bilingual children
The two key ingredients for raising bilingual children: exposure and need.
The number one challenge – when your kids only want to speak one language.
The different family scenarios and relative odds of success
What to do if you don't speak a second language but want your kids to learn one
Some other surprising benefits of helping your kids to learn a second language
Today's Guest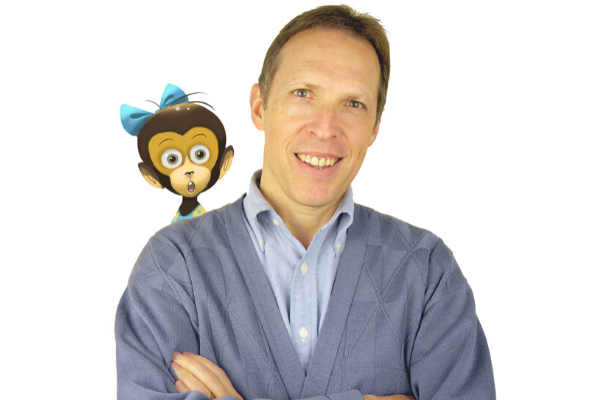 Adam Beck is originally from Quincy, Illinois, a small city on the bank of the Mississippi River. However, he has lived in Hiroshima, Japan since 1996 with his Japanese wife and raised two bilingual children who are now both teenagers.
He taught English and Drama at Hiroshima International School for several years before becoming a freelance writer and teacher and launching a tutoring program for bilingual children. 
He started blogging about his experiences at bilingualmonkeys.com and has since gone on to publish multiple books about raising bilingual children.
His website bilingualmonkeys.com provides resources, tools and a forum to support families who are raising bilingual children.
Quotes from Adam Beck
"There are two basic core conditions – exposure and need."

"Giving the minority language a headstart while the child is young is a good strategy."


"Whatever you can do in terms of supporting your child to gain some ability in another language (in a playful way) is worthwhile."


"Focus on the process and make the aim ongoing improvement, because that is manageable"


"It's a marathon, not a sprint"


"There is always a pay off to perseverance"


"Language is an endless journey"