Episode 11
Listen on
When you first become a dad, it can be a very challenging time. Something which can help a lot is to talk with other dads who are going through the same thing.
Whilst local mother's groups provide a support network for new mums, traditionally there has not been the same system in place for dads.
One group that is working to change this situation, is an organisation called Dads Group.
What started as a pet project for the founder and his wife, has now grown into a national movement supporting over 70 local Dads Groups across Australia.
They also run an annual Father's Day event called Man With A Pram, which is helping to recognise and celebrate fatherhood in the community.
In this interview, I chat with Tom Docking and Adam Tardif from Dads Group. We talk about why the organisation was set up, how it has grown over the past five years and how new dads can get involved with a local Dads Group.
We also discuss some of the mental health benefits that can come from getting men to connect with other men and have a conversation about fatherhood.
Today's Guests
Thomas Docking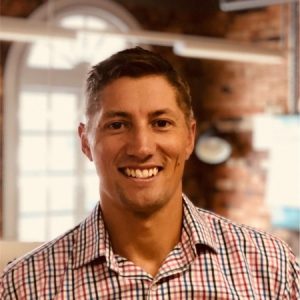 Thomas Docking is the Founder and CEO of Dads Group and Man With A Pram. 
After becoming a father in 2014, Tom discovered there was plenty of support available for mums, but not much for the new dads. So together with his wife, they founded the first Dads Group.
Fast forward to today and Dads Group has grown into a national movement, with a dedicated team supporting over 70 local Dads Groups around Australia.
Tom also founded Australia's first national Father's Day event, Man With A Pram, an event where new fathers all across Australia can join together with their children and families, to be connected and celebrated by their local community. 
Tom is now a father of three young children and lives with his wife and family in Queensland.
Adam Tardif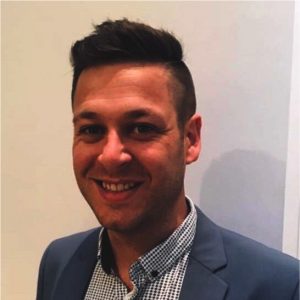 Adam joined the Dads Group team following a serendipitous encounter with Tom at an airport. Having spotted each other carrying young children, they struck up a conversation and the rest, as they say, is history. 
Adam now works as the Victorian State Manager and National Engaging Fathers Leader for Dads Group, where he provides support for group leaders and develops partnerships with councils, organisations and family services.
Adam is a father of one and lives with his wife and son in Melbourne. 
Dads Group Details
What you'll learn
Why Tom originally stated Dads Group
How the organisation has evolved
The Dads Group partnership with Movember
How Dads Group has adopted to COVID-19 by moving their meetups online
How they are working with local councils 
What are some of the secondary benefits to society
How Dads Groups can help support men's mental health
The annual "Man with  Pram" event
How to get involved with a local Dads Group or set up a new one in your area
What are the plans for Dads Group going forward