Episode 16 (part one)
Episode 17 (part two)
Listen on
Building your resilience can help you adapt and recover when faced with challenges, stress and adversity.
It's an important skill to have and fortunately, it is something that can be proactively developed.
Hadleigh Fischer is the founder of Resilience Agenda and is on a mission to change the way we think about mental health.
Often, people wait until they have a problem or a diagnosis, before taking an active interest in their mental health. However, Resilience Agenda encourages us to take a more proactive and preventative approach. They want us to think about mental health in the same way we think about physical health, as something that should be maintained and strengthened on an ongoing basis.
They have created a Mental Fitness Toolkit, which includes ten research-backed strategies for building resilience.
In this two-part interview, we run through each of the ten tools and discuss how you can apply these concepts in your life to build resilience and proactively manage your mental health.
What you'll learn
What is Mental Fitness and how is it different from Mental Health?
Why Mental Health is relevant to everyone, not just those with a problem or diagnosis.
What is the Resilience Agenda?
How to build resilience
The ten tools in the Mental Fitness Toolkit
Movement
Nutrition
Sleep
Connection
Mindset
Optimism
Mindfulness
Gratitude
Reframing
Perspective
Today's Guest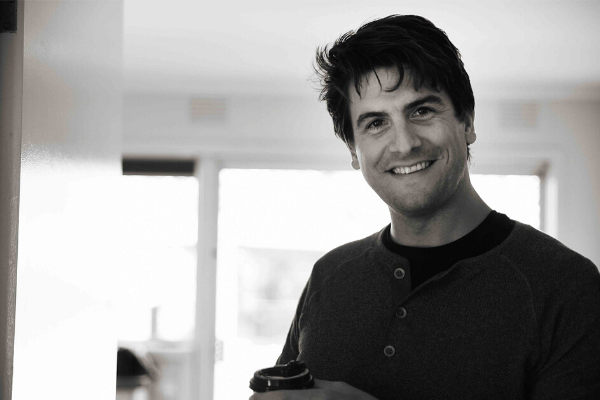 Hadleigh Fischer is the founder and Executive Director of Resilience Agenda, a social enterprise that creates products and services to help people proactively manage their mental health.
He is a native Australian who now lives in Switzerland with his Swiss wife.
Growing up in a family affected by mental illness, Hadleigh was exposed to the stigma and shame associated with mental ill-health. For a long time, he was too embarrassed to share and open up about the topic.
But several years later he started a journey and decided that making a difference to the way people think about mental health was to become his life's mission.
Hadleigh has been writing, speaking and teaching about how to build resilience and Mental Fitness for over seven years. He has a background in business and is a qualified Mental Health First Aid (MHFA) Instructor.
Hadleigh's philosophy is that we take a more positive and proactive attitude to mental health and think about it in the same way we think about our physical health. He developed a concept known as Mental Fitness, which is the basis for the Resilience Agenda.
Resilience Agenda's annual Mental Fitness Diary is a premium-quality desktop diary with a difference. It includes daily strategies and tools to help people implement habits, rituals and behaviours to proactively monitor manage their Mental Fitness.
Resources
Related Articles
Quotes by Hadleigh Fischer
"Mental Health and Mental Illness are two sides of the same coin, but they are not the same thing. You can not have a Mental Illness but still not be fully mentally healthy either.

"Managing and monitoring your mental health is a really important part of becoming a better person" 

"Look after your mental health, just like you do your physical health"

"A wandering mind is an unhappy mind"

"You can't just be grateful, you need to do it habitually. And the more you do it, the more you make it a habit and a ritual in your life, you get better at noticing things in your life"

"Make the time for your Mental Fitness throughout the week. We do what we prioritise."