Episode 7
Listen on
If you are looking for an easy way to lose weight, without losing muscle, then Intermittent Fasting could be the answer.
What started as a trend amongst bodybuilders, has since become mainstream and is now used by many everyday dads as their preferred weight-loss or weight-maintenance strategy.
The concept is simple. Instead of having to follow a strict diet and count your calories each day, you simply refrain from eating for set periods during the week.
Brad Pilon is recognised as a leader in this area. He has done a lot of scientific research into Intermittent Fasting and wrote the original book on the topic, called Eat, Stop, Eat.
Brad is a dad himself and understands the real-life challenges of dieting. In this interview, he shares his own experience of Intermittent Fasting and offers practical guidance on how and why it can be an easy and effective option for busy dads who want to shed a bit of weight.
He also explains some of the other less obvious benefits that can be gained from Intermittent Fasting.
Today's Guest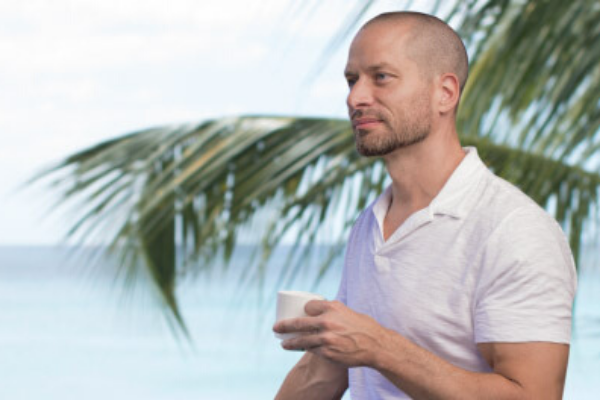 Brad Pilon is a Canadian Author with a graduate degree in Human Biology and Nutritional Sciences. He is one of the world's leading advocates of Intermittent Fasting, and is known for his common sense, logical approach to improving health, losing fat, and building muscle.
Brad worked in the bodybuilding and supplements industry for many years doing research and development, before returning to University and conducting graduate research into 'non-nutrition' – the scientific effects of fasting on the body.
His 2007 book 'Eat, Stop, Eat' was one of the original and top selling books on the topic which helped start the worldwide trend that continues today.
Brad has been practising Intermittent Fasting for well over a decade and continues to write about the topic on his blog at BradPilon.com
What you'll learn
Brad's first interest in Body Building
His 6 years doing R&D for a Canadian supplement company
His graduate degree into no-nutrition (fasting)
How your metabolism is affected by what you eat and when
How the body burns fat (not muscle) during fasting
Other benefits of fasting outside of weight loss and muscle building
Different ways of doing Intermittent Fasting

Everyday fasting e.g. 12-16 hours every day (the 16:8 method)
Every other day fasting e.g. 16-20 hours fasting every second day
24 hours fast – once or twice a week. (the 5:2 method)

How Brad manages his own weight using Intermittent Fasting
Why IF makes sense for busy dads like Brad
Resources
Quotes from Brad Pilon
"what you learn from fasting is that a great deal of the eating you do is based, not on a true hunger, but more of a want"
(on how fasting can build a resilient mindset)

"I like to think of it as taking your traditional diet and squeezing it into one or two days per week. And then on the other days, you can eat like a normal adult."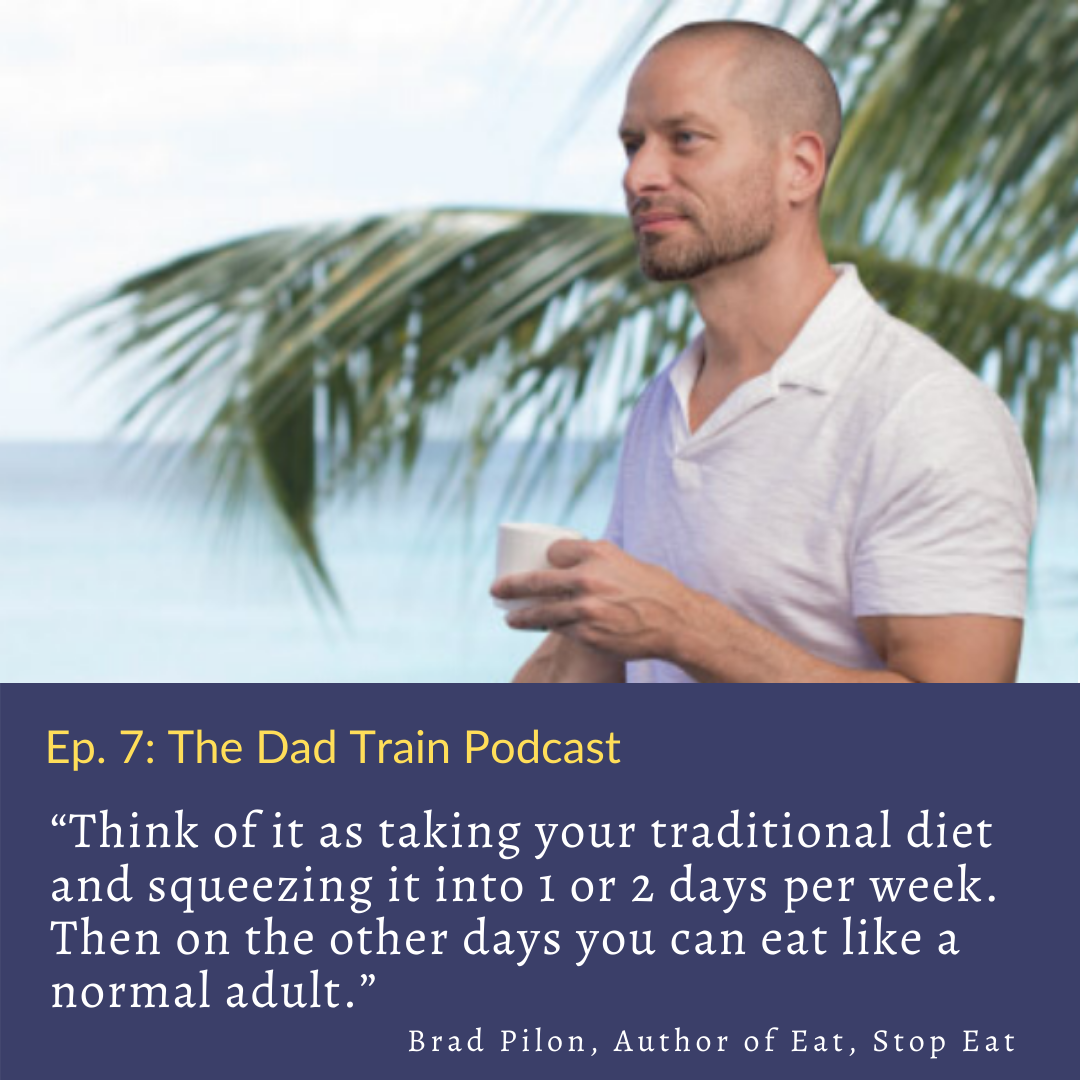 Related resources