Episode 43
Listen on
Life on a farm can be tough, but it also teaches you some valuable life lessons about awareness, acceptance and resilience.
These are all things that can be applied to other areas of life, including your role as a father.
Today's guest is Kane Brisco, a dairy farmer from Taranaki in New Zealand, who has founded a business called Farmfit, to help support the mental wellbeing of his local community.
In the interview, Kane gives a first-hand account of life on a farm and shares some valuable lessons it has taught him.
Farming, fatherhood and philosophy – this interview covers them all.
What you'll learn
Where the hell is Taranaki?
A day in the life of a dairy farmer
Kane's family life with a wife and three young kids
The story behind Farmfit – 'no gym, no worries'
Why so many farmers suffer from mental health problems
The importance of community and connections for mental health
Tools that Kane uses to manage his mental health
Why he takes cold water trough baths in the middle of winter
Life lessons he has learned from the farm
Some of his most popular social videos
About Kane Brisco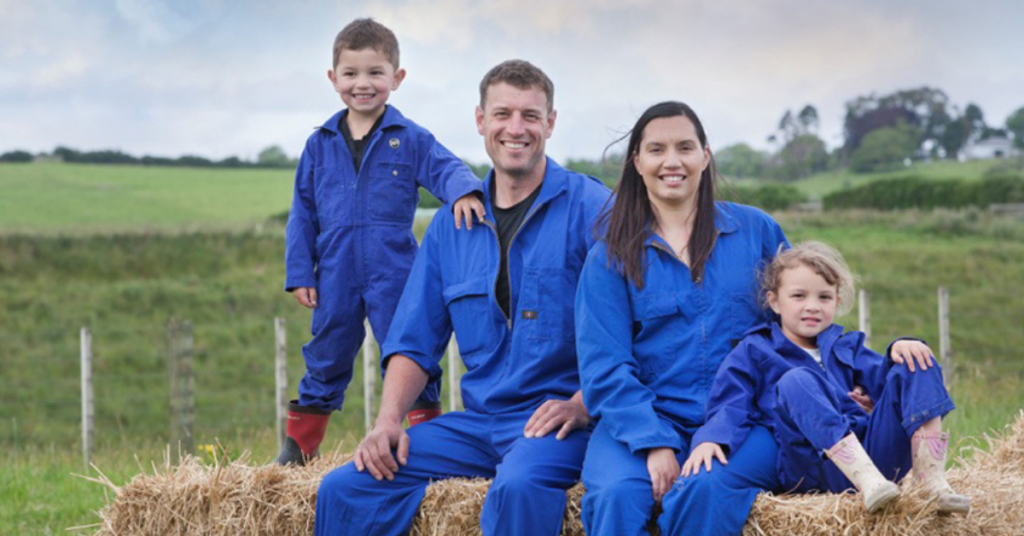 Kane Brisco is a dairy farmer from Taranaki, New Zealand where he lives with his wife and their three young children. (note: the above photos pre-dates his youngest child).
As a teenager and young adult, Kane played Rugby and developed a passion for the sport of Boxing. Having learned many valuable lessons from the sport, he opened a boxing gym in his local community to help share his passion with others.
Since then he has gone on to start a boot camp called Farmfit, where he helps support the physical and mental wellbeing of the local community.
Kane shares his thoughts and philosophies about farming, fatherhood and mental health via his social media accounts, where he posts insightful videos and messages to a growing audience of followers from all around the world.
His videos include 'the sock video' about letting go and footage of him taking ice baths in the middle of winter to teach the lesson of acceptance.
Quotes by Kane Brisco
"I've definitely struggled at times to accept my situation in life"

"We often fight the things we should accept and then accept the things we should fight"

"We don't often get to choose the cards we get dealt in life"

"If you hang on to anything for long enough it will feel heavy and it will drag you down"

"Sometimes you just have to do the bloody work"

"It's an important lesson for the kids to learn that whilst they are the light of our life and they are the most important things in our life, sometimes the world doesn't revolve around them."

"One of the lessons you learn on the farm is that life is cruel. You can do the work and not get the rewards."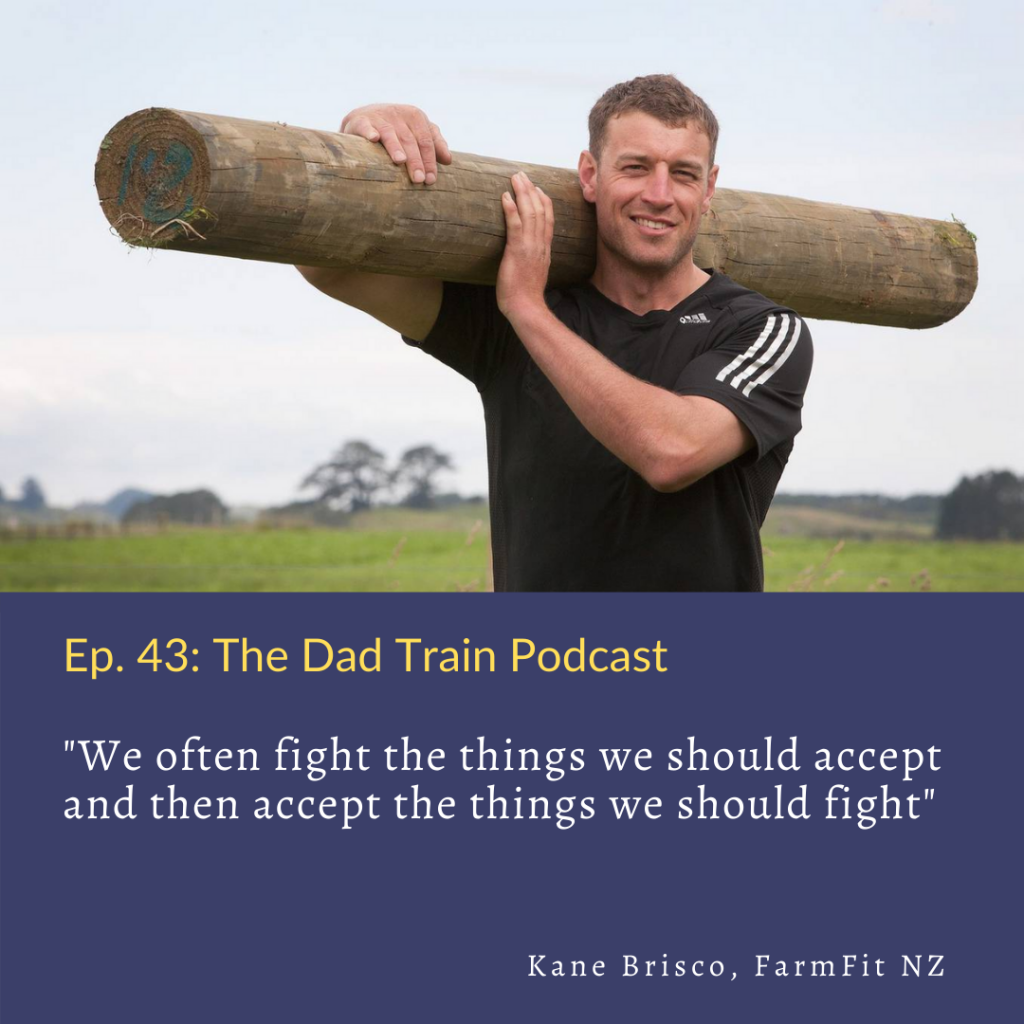 Related Episodes/Articles