Episode 32
Listen on
Did you know that men on average will die six years younger than women?
And there is no justifiable reason for this. Most of the causes of premature death are things that could easily be prevented if men learn to take better care of themselves.
The Movember Foundation is on a mission to tackle three of the biggest issues facing men's health, which are: suicide prevention, prostate cancer and testicular cancer. 
In this interview, Liam Cavanagh from Movember explains how these issues are affecting men, what we can do to prevent them and how to get on board the Movember movement.
What you'll learn
Liam and Scott's experience at The Men of Moreland program
The ALEAC Model for healthy conversation
Liam's new role as the coach of the Coburg Women's Football Club
The story of how Movember started in 2003 at a pub in Richmond
The three big causes that Movember supports

Mental health and Suicide Prevention
Prostate cancer
Testicular cancer

This year's "Know thy nuts" campaign
"The most important mo you'll ever grow"
The four ways to get involved with Movember

Grow a mo
Move 60kms
Host an event
Mo your own way
About Movember
The Movember movement started when two mates (Travis Garone and Luke Slattery) met up for a beer at a pub in Melbourne, Australia. They hatched a crazy plan to grow moustaches during the month of November and found 30 guys who were willing to take up the challenge.
From those humble beginnings, The Movember Foundation has grown into a worldwide movement and a leading charity supporting men's health issues.
Since 2003, Movember has funded more than 1,250 men's health projects around the world, challenging the status quo, shaking up men's health research and transforming the way health services reach and support men.
They do a lot of work raising funds and awareness for their three key causes which are: suicide prevention, prostate cancer and testicular cancer.
About Liam Cavanagh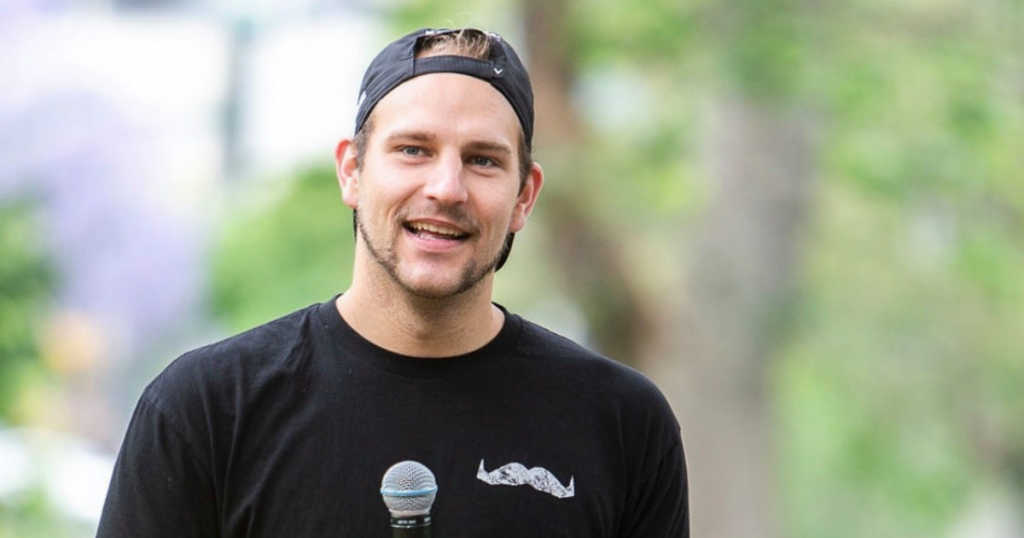 Liam Cavanagh is the Community Fundraising Manager at Movember, where he helps drive fundraising efforts through clubs, businesses and the broader community. 
He's also the Head Coach of the Coburg Football Club Women's Team.
Liam is passionate about sport, people management, team dynamics & leadership. He has played VFL football, held various coaching roles and worked at the YMCA and the AFL amongst other experience. He was also a founding member and facilitator of the Men of Moreland program.
Quotes by Liam Cavanagh
---
"On average men die 6 years younger than women for no justifiable reason, other than the fact that they haven't taken care of themselves."
"3 out of 4 suicides are men"
"64% of testicular cases are in men aged between 18-34"
"Guys need to get around guys more than ever because we are facing more challenges than we did a year ago or five years ago in our everyday lives".
"One in 4 men feel socially isolated when they first become a father"
"Men have to change because what we've been doing for so long hasn't worked, so we need to start leaning on each other a bit more."
---