Episode 38
Listen on
At the age of 18, Richard Maloney was recruited to play AFL for the St. Kilda Football Club.
Unfortunately, he wasn't mentally equipped to handle the pressure of being an elite sportsman and his AFL career was cut short.
However, this set Rich on a journey of personal development to understand how the human psyche worked and reprogram himself to be more resilient.
In this interview, Rich shares his story of personal discovery and explains the system he has developed that can help reprogram your subconscious mind and change your trajectory in life.
What you'll learn
Richard's background including his behavioural problems at school, his AFL experience and his journey to find himself
His undiagnosed ADHD and how it helps him be creative
His work with elite athletes
The system he developed to help sports teams win premierships
About the two companies he has founded – Engage and Grow and Quality Mind
Blokes United – a Facebook Group for men with over 20,000 members
How our subconscious is programmed during our first 7 years of life
How to reprogramme your subconscious mind
How to manage aggression and frustration
The importance of men talking with other men
The law of attraction
The link between the mind and the body – how Rich learned to predict injuries in elite sportspeople
About his latest book: Stress-Free
About Richard Maloney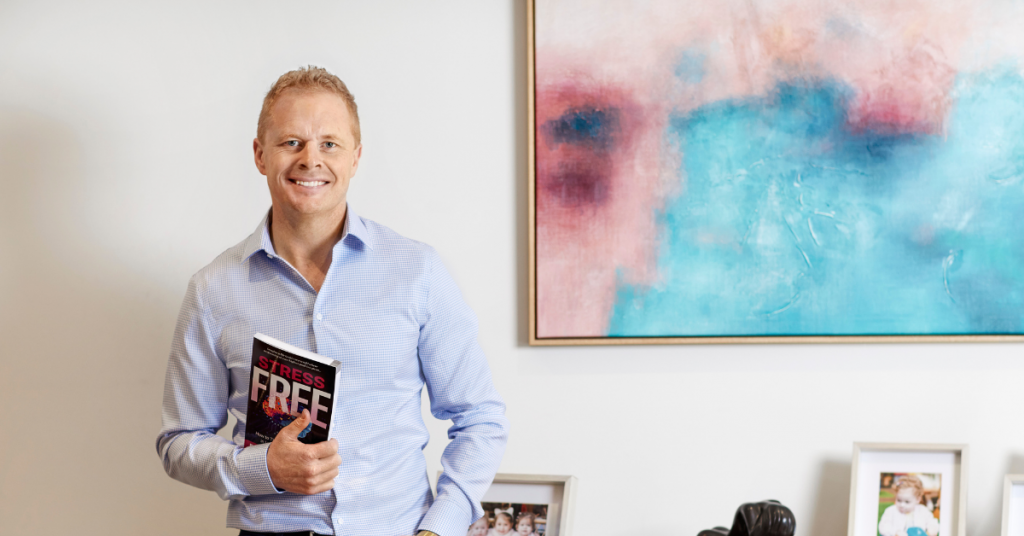 Richard Maloney is the founder and CEO of Quality Mind Global, an international mindfulness business with over 1000 clients in 30+ countries. He is also the founder of Engage & Grow, which is now the number one employee engagement licensing company in the world.
When Richard turned 18, he achieved what many young men dream about; being recruited to play for his beloved, St Kilda Football Club (AFL). What should have been a dream come true only intensified the chaos in his life at the time. He had a below-average work ethic and an even worse attitude. Looking back, it's no surprise he walked out on his career being completely unable to manage the new levels of pressure at the elite level, and at the same time other turbulent events unfolding in his personal life.
Post AFL, he played football at the state league level for 8 years and was associated with seven winning premierships during this time. He has since been associated with six elite Australian sports organisations, including his role as the Western Bulldogs Football Club (AFL) as Leadership and Culture Coach. He has also worked with many local sporting teams.
As well as being CEO, Richard works as a Mind Mentor for Quality Mind where he helps coach business people, sportspeople and other individuals.
Richard was recognized as a finalist in 2016, 2017, and 2018 Australian Optus Business Awards as Business Leader of the Year and Export Business of the Year and was a finalist for the 2017 Telstra Victorian Micro Business of the Year. Richard has been a headline speaker at many industry conferences and events, and he has spoken in 15 countries.
He is the author of The Minds of Winning Teams: Creating Team Success Through Engagement & Culture and co-author of Engage & Grow: 6 Steps to Building Highly Engaged Employees and Injury-Free: Mental Training for Elite Athletes.
His most recent book is called Stress-Free: How To Thrive Under Pressure in Unprecedented Times.
Richard lives in Melbourne, Australia and is a father of three daughters.
Quotes by Richard Maloney
"Once we can release pressure, then the aggression subsides"

"The answer isn't out there, the answer is within."

"Most of your behaviours, your definitions, your belief systems are all programmed from zero to seven years old."

"Every child is in a hypnotic state up to the age of 7"

"We are always creating"

"When you understand the power of creation, then you need to tap into it."

"Most people go through life without realising that every thought creates"

"The law of attraction is the most powerful law on the planet because what you think is what you get."