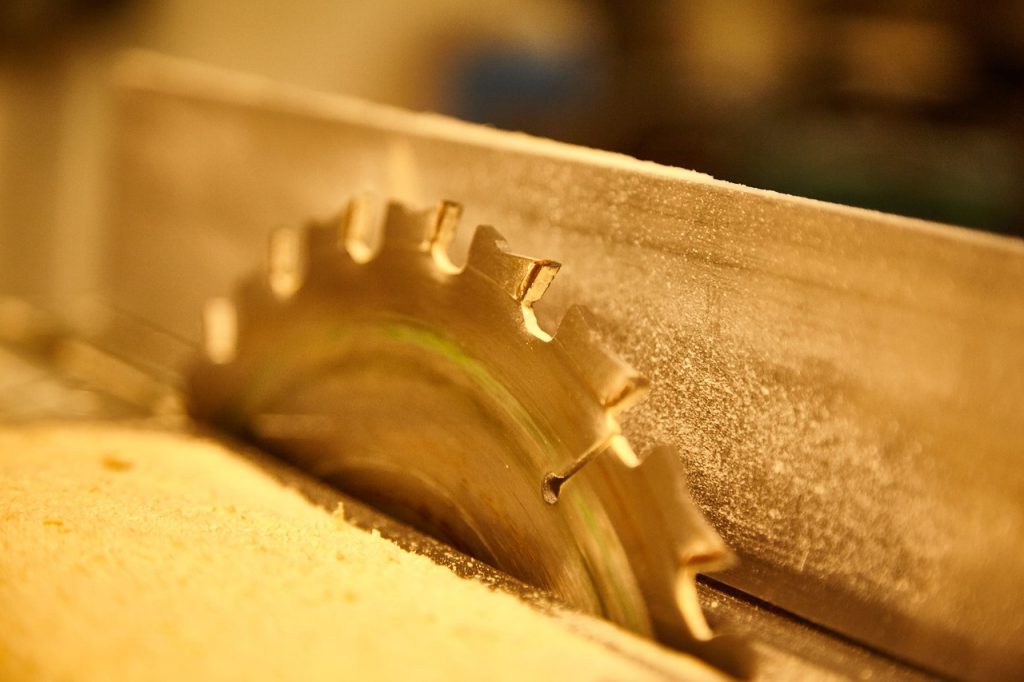 There are few things certain in life, as the saying goes, except death and taxes.
Well, I'd also like to add another item to the list of certainties, and that is this…
Once you become a dad, you will certainly have less spare time.
We all know this. We were aware of it before we took the job. And we all willingly accept this as part of the deal.
Where you notice the biggest change, however, is not just that there is less time (in general), but that any spare time you do have is very quickly consumed with family and home responsibilities i.e. not only is there far less time, there are also far more responsibilities to take care of.
In this situation, often, one of the first balls to get dropped is the task of taking care of yourself. And whilst this may be an acceptable sacrifice in the short-term, it's not a sensible strategy for the long-term.
To be the best version of yourself, for both your wife and your kids, you need to make sure you are taking care of yourself.
It's one of the 7 habits of highly effective people and what Steven Covey refers to as 'sharpening the saw'.
No, that's not a euphemism, although the teenage boy in me still smirks when I think of the innuendo. Or maybe that's just me?
Anyway, sharpening the saw is about self-preservation and improvement. It's the process of recharging your batteries so you can be more effective in the other areas of your life.
It can include activities that enhance the mind, the body or the spirit. Think anything from reading to exercising, to socialising.
The fact it's number 7 on the list of habits is perhaps no coincidence because as mentioned earlier, it's often the first thing that gets dropped. It's one of those items that fit in the important but not urgent bucket. Hence, in a busy lifestyle, it usually gets trumped by something more urgent.
How do busy dads find time to sharpen the saw?
Personally, one of the best ways I've found to carve out some time for sharpening the saw is to own your mornings.
As a parent, the days are long and busy, there are constant demands on your time. But if you can effectively create some new time, at the start of the day, you can dedicate this to yourself.
Morning routine
There has been quite a lot of science and pseudo-science written around the physical and psychological benefits of a morning routine.
Hal Elrod coined the phrase 'Miracle Mornings' in his 2012 book of the same name. His miracle morning strategy is comprised of six habits, which he refers to by the acronym SAVERS.
These habits are Silence, Affirmations, Visualization, Exercise, Reading and Scribing.
Many other writers, coaches and gurus also preach the benefits of a productive morning routine, each with their own personal spin on it.
Whilst the list of suggested tactics and habits may vary, the one thing they all agree on is the importance of making these habits a ROUTINE.
As parents, we all know how valuable a routine can be when raising children, but the same is true for own lives. Yes, we need to be flexible, but a routine can often make habits easier to stick to. And if there's one time of day when a routine is most effective, it's first thing in the morning.
I realise not everyone is a morning person, I don't consider myself one either. But parenthood brings on many changes in a man, and for me, one of those changes has been that I now wake up two hours earlier than I have done at any other stage in my life.
For me, this has been a revelation. If you can train yourself to wake up earlier than the rest of the household it gives you a block of time, first thing in the morning, that you can dedicate to sharpening the saw without feeling guilty that you are neglecting anyone else.
How early you need to rise to achieve this aim will be largely dependent on your family's current routine and your own work situation.
In my case, our typical routine as a family has been to start the day around 7 am. So by training myself to wake up at 5 am each day, I've now managed to carve out two whole hours of 'me time' each day.
I realise this won't be possible for everyone, but even if you can manage to seize just 10 minutes of alone time at the start of the day, it can be put to very good use.
What about the evenings?
Yes, you could use the evenings to try and find some 'me time' once everyone else has gone to bed. If you can find some additional minutes at the end of the day as well, that's a bonus.
However, the reason I advocate strongly that you put the most important things at the start of the day is exactly that…. no matter what happens for the rest of the day, you've already achieved something important and you will be starting the day in a productive mindset.
This sets the scene for the rest of the day and is more likely to result in continued productivity.
The other big advantage of the miracle morning strategy, I've found, is that by the time your wife and kids rise, you've already cleared your head and achieved a few goals. This means you are less distracted, much calmer and ready to be highly present.
How to build a productive morning routine
In order to create a productive morning routine for yourself, you first need to work out what time (on average) the rest of your family is typically rising. Then you set your alarm for something earlier than that and you stick to it.
When the alarm sounds (or vibrates), you immediately get out of bed. Don't even think about hitting the snooze button. It's not an option. The first step is the hardest, so get your feet out of bed and onto the ground.
Hence, the very first step is setting the alarm and sticking to it. But you now need to decide how to most effectively use this bonus time that you've created. You don't want to waste it.
Depending on how much time you have at your disposal, there are a number of different ideas that experts recommend as part of a healthy and productive morning routine.
Personally, I've been experimenting with a few of these ideas and I'd recommend you do the same to see what works for you. In general, it's a mixture of physical, mental and spiritual activities that are recommended.
My current morning routine (2hrs)
As an example, here's a summary of my current morning routine which I've been using for about six months now.
| Time | Activity | Details |
| --- | --- | --- |
| 05:00 | alarm vibrates | I use an Apple Watch alarm so as not to wake anyone else |
| 05:01 | DRINK a glass of water | Rehydrate |
| 05:03 | you can guess what's next | Especially after a glass of water! |
| 05:05 | YOGA | I've got a 20min routine mainly aimed at flexibility and balance. For those who are interested, it includes sun salutations, warrior poses, tree stance, seated forward folds (i.e. touching my toes) and various other stretches depending on the day. |
| 05:25 | MEDITATION | I mix up my technique but it's typically about 10mins of focused breathing, mindfulness and positive visualisations. I find some days are easier than others so I vary it depending on how I feel. |
| 05:35 | prepare a cup of tea | Non-caffeinated e.g. lemon and ginger |
| 05:40 | JOURNALING | This is something I've recently adopted. Many experts recommend journaling as a way to help document your daily goals and achievements and also to clear the mind and get things down on paper. The simple act of writing down something you are grateful for each day helps to improve your gratitude and happiness levels. |
| 05:50 | READING | I am doing one hour of highly focussed speed reading each day. This is part of my goal to read 52 books in a year. I use a kindle. Mostly non-fiction/educational books related to my current focus areas of self-improvement, entrepreneurship and parenting. |
| 06:50 | TIDY the kitchen | The idea is to do one simple task (e.g.making the bed) and include that as part of your ritual. Metaphorically you are also tidying your mind and starting with a clean slate. On a more practical level you are starting the day with a small success. If someone is still sleeping in your bed, pick something else, like I have. |
| 07:00 | ready to be Dad | Relaxed, 100% present and content knowing that I've already achieved some personal goals for the day. |
| 07:01 | bonus points | You could make your partner a cup of tea in bed and start the day with another win! |
Choose your own adventure
That's my routine right at the moment and it has been working well. But I intend to keep customising and changing it over time.
You should also look to experiment with different options and create a customised routine.
I realise I am unusually fortunate to have two hours at my disposal. This is helped by the fact I work from home (i.e. no commute) and we have a baby who is a good sleeper.
Based on your situation, you probably won't have two whole hours, so you can choose what's most important and relevant for you with the precious time you do have available.
As I mentioned earlier, even if you only have 10 minutes at your disposal, you can still create a very efficient and effective morning routine.
Example of short routine (10 mins)
Here's an example of what a 10 minute morning routine could look like:
Activity
Description
Wake up
* Make your bed immediately (tick off your first success for the day)

* Drink a glass of water (rehydrate)

* Focused breathing – e.g. The 4-7-8 breathing technique
Workout
(4-min)
e.g. stretching and pushups, or try Tabata
Writing
(1-min)
Start a Gratitude Journal. Write one sentence each day to note something you are grateful for.
Reading
(5-min)
Examples of books that can be read in 5-minute chunks include:

* The Bible – read one passage each day. Even if you are not religious you may learn something new or at least make yourself sound wise by quoting passages.

* The Daily Stoic – 366 Meditations for Clarity, Effectiveness, and Serenity. One per day to ponder.

* Poetry books – Take your pick. Just Google 'top 50 poems' and start reading one each day
Habit stacking throughout the day
If like most people you are then heading off to work, you can hopefully incorporate some of the other self-improvement ideas into other parts of your daily routine.
For example:
If you have a commute, you can use this time to read a book or listen to an audiobook
If you don't have time to exercise in the morning, you could build this into your lunch break. Or get off one station earlier and walk the last mile to work each day.
Mindfulness and meditation can, in theory, be done just about anywhere. Some people have incorporated their mindfulness training into daily rituals such as showering or brushing your teeth. But even sitting on a park bench in your lunch break and doing some breathing exercises can be hugely beneficial.
In summary, be creative and try to use every opportunity you have available.
Any tactic you can find to incorporate self-improvement habits into your existing daily tasks and routines is a great way to help sharpen the saw whilst still going about your daily life.
But make sure you own your morning
Regardless of how much you manage to squeeze into the rest of your day, I still highly recommend you try adding at least 10 minutes of additional 'me time' to your mornings.
Start small. Create a routine that you will be able to stick to. You can always add to it later.
Time is our most valuable resource and as a dad, you have many important things competing for your time. Be smart. Look after yourself. And use your time effectively.
Start each day with a personalised and productive morning routine.
Additional Pro Tips
There are various apps available to help with yoga, meditation, journaling and habit tracking. Check out the app store if you need some inspiration.
Use a bedtime alarm – most people set an alarm for the morning, but never set one for the night. Don't neglect your sleep. Whatever time you steal from the morning, you will need to pay back in the evening – make sure you get to bed earlier.
Related Articles