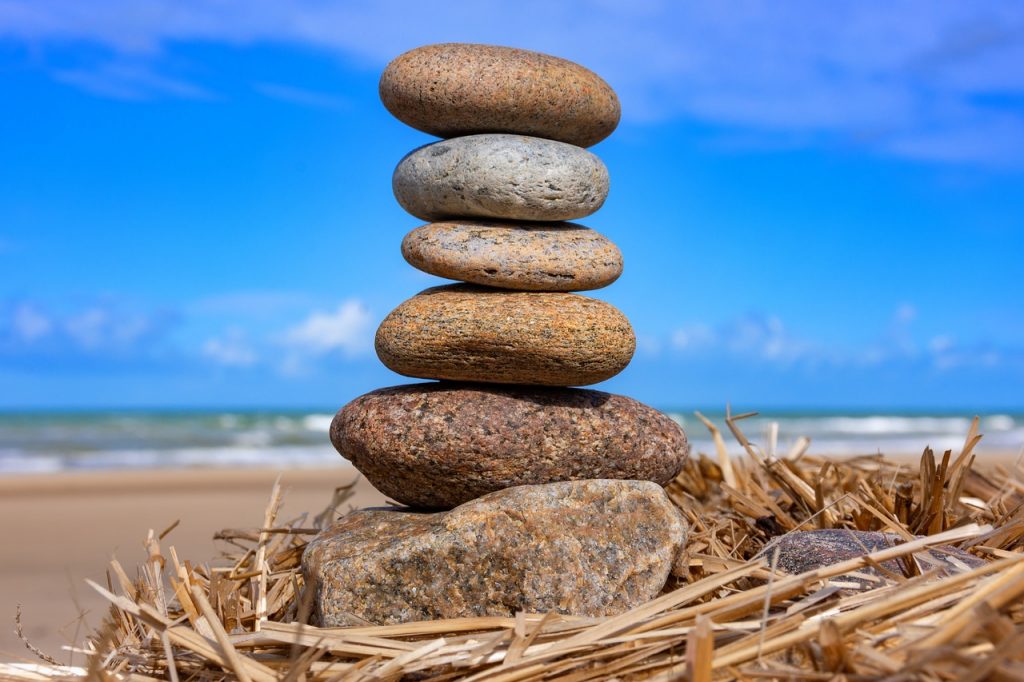 Why is it so hard to remember to do things?
Have you ever tried to adopt a new habit – something really small that seems so simple, like drinking more water, reading more books or flossing your teeth?
Or maybe you just want to remember to do something important, like calling a friend, sending a text message to a loved one or checking your credit card statement each week to ensure you aren't overspending.
It seems so simple at the time. You think "I'll definitely remember to do that!"
Yet, despite your best intentions, a week or two passes and you realise you haven't done it even once. Or perhaps you managed to do it for a few days and then it dropped off.
Well, there's a reason it's so hard to establish these seemingly simple habits. There's actually some brain science behind it. It's called Synaptic Pruning.
Synaptic Pruning
Synaptic pruning is a process that takes place in the brain whenever we try to learn something new or adopt a new behaviour. Behavioural Science Expert, James Clear, explains it as follows:
There is a phenomenon that happens as we age called synaptic pruning. Synapses are connections between the neurons in your brain. The basic idea is that your brain prunes away connections between neurons that don't get used and builds up connections that get used more frequently.

James Clear
What this means is that as an adult, when you are trying to adopt a completely new behaviour, no matter how small it seems, for that behaviour to become a habit, the brain needs to build (or rebuild) a new neural pathway. And these pathways take time to form. Exactly how long it takes can vary depending on many factors.
I've read different theories on how long it takes to form a new habit. However, one of the more reputable studies, published in the European Journal of Social Psychology, found that it takes between 18 and 254 days, with the average being 66 days. That's more than two months on average to form a new habit.
The good news is that once these pathways are well established and the habits are formed they become much easier to stick to and in many cases start happening subconsciously.
Think of some of the daily tasks you perform without even thinking about it, like brushing your teeth in the morning or putting your shoes on before you leave the house.
These established habits already have well-formed neuro pathways. And by knowing this, we can take advantage of it.
Rather than trying to force our brains to build a completely new pathway for each habit we want to adopt, we can instead attach these new habits to one of the established pathways. It's what's known as 'habit stacking'.
What is habit stacking?
The term 'habit stacking' was coined by author S.J Scott in his book Habit Stacking: 127 Small Changes to Improve Your Health, Wealth, and Happiness
The process of habit stacking involves grouping small activities together into a chain or mini-routine. You then treat the chain like a mental checklist. So, rather than having to remember to do all the individual activities, you just remember to start the routine and work through them in a sequence – i.e. before I do Y, I do X. After I do Y, I do Z.
This means you can implement a new habit by attaching it to an existing habit. The existing habit then serves as both an anchor and a trigger for the new habit.
For instance, if you want to start writing a daily journal you could attach it to your existing daily habit of eating breakfast e.g. after I eat breakfast, but before I wash the dishes, I will write a few sentences in my journal.
You can help make it even easier to remember by adding a visual reminder such as leaving your journal next to the breakfast cereal.
How to create a habit stack
Step 1: Choose something small
This strategy works best for small habits. So choose something that requires less than five minutes. In reality, many of these things often take less than a minute to complete.
But even if you ultimately want to establish a larger habit, you can start by breaking it down into something much smaller and more achievable.
For instance, rather than immediately attempting to meditate for 30 minutes every day, you can start by meditating for just one minute per day. Small habits are much easier to implement and once the habit is formed, it's easy to increase if you want to.
Step 2: Identify a suitable anchor
Next, you need to choose an existing habit to which you can attach the new habit. To serve as a trigger it needs to be something very specific such as switching the kettle on or starting the engine in the car. If it's too vague e.g. 'sometime during breakfast' it is less likely to work.
It's also important that the anchor matches the desired frequency of the new habit. Therefore, if it's something you want to do daily, choose an existing daily habit as the anchor. But if it's something you want to do once a week, find a weekly habit to use as the anchor. As you can imagine, if you try to attach a weekly habit to a daily habit, you just end up confusing yourself.
Step 3: Set the sequence
The new habit can be inserted before, after, or possibly even on top of the existing habit. What's important is that you establish a sequence of events.
E.g.
Before I brush my teeth I will floss.
After I brush my teeth I will mouthwash.
After I mouthwash I will drink a glass of water.
Or
While I am sitting on the train each morning I will read one chapter from my book
Step 4: Chain multiple habits together to form routines
Each of these habit stacks establishes a mini-routine. And there are various times throughout the day or the week where we can follow routines.
Your morning routine is an obvious one, as it's a time of day when most people already follow a set pattern. But you may also develop a nighttime routine before you go to bed, or a work-routine whenever you sit down at your desk to start working.
In fact, our work-routine is a good example of where habit stacking can help a lot. Many of us start the workday on auto-pilot and fall into the habit of simply turning on the computer and opening our email. But imagine if you could set up a more productive habit stack which is triggered by the action of sitting down at your desk each morning.
E.g.
Before I sit at my desk I fill up my bottle of water
Before I open my laptop I send a text to my wife to tell her I love her
Then I write down my three most important tasks for the day
Then I check my calendar for any existing appointments
Then I complete the most important task on my list
After I've done the most important task – then I check email
Habit stacking works for children as well
As parents, we already know how important routines can be, especially for young children.
Think how well a bedtime routine works. This is the perfect example of habit stacking in action.
E.g. before you go to bed you put on pyjamas, then you brush your teeth then we read a book and after we read a book…… we go to sleep!
So, if there is a new habit you want your children to adopt, see if you can identify an existing habit to attach it to.
For instance, if you want them to remember to do their homework and they already have a habit of eating ice-cream each night, you can attach it to this i.e. before we eat ice-cream we do our homework.
Okay, that's a poor example – but hopefully, you get the idea. In this case, the act of eating ice-cream is serving both as an anchor for the new habit and as a reward to teach your children 'delayed gratification'….. Two birds, one stone!
Small changes make a big difference over time
Whilst each of these individual habits may seem insignificant on its own, over time they have a compounding effect and over a lifetime they can make a huge difference.
Remember to start small. Choose little things that you need to do regularly. Find an existing habit to use as an anchor. And then, start stacking!
Once that habit is established, move onto the next one and repeat the process. As the saying goes, the best way to eat an elephant is one small bite at a time.
Good luck!
Related articles