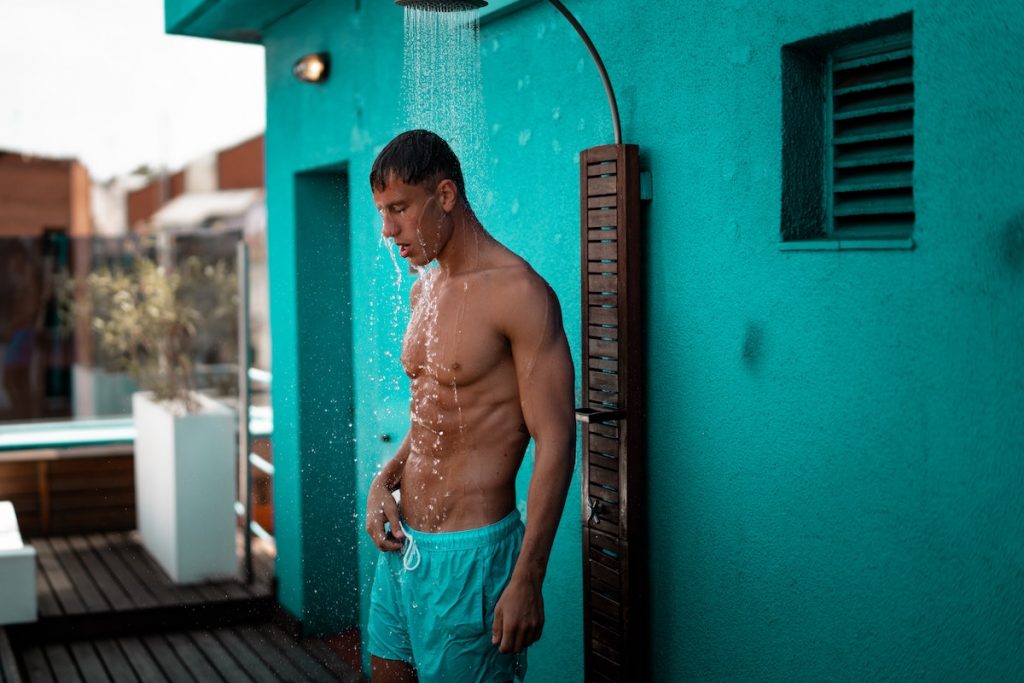 It's funny how we believe the things we want to believe.
For instance, when I heard that red wine, chocolate and sex were good for the heart, I didn't bother checking the science behind those claims.
But each time someone suggested that taking cold showers could also be good for our health, I selectively parked that one in the 'unproven theories' basket. After all, who needs cold showers when we've got chocolate, wine and sex to keep us healthy.

Then, over time, I'd hear more experts preaching the benefits of cold showers. The weight of evidence was mounting. It was starting to look like, what Al Gore would label, 'an inconvenient truth'.

Eventually, I did some further research and (unfortunately) it turns out there are in fact many legitimate benefits of taking cold showers. Some are backed by medical science, others are tied to motivational theory or pseudo-psychology, but regardless, they seem to make sense.

So with that in mind, here are a few of the more convincing arguments that convinced me to give cold showers a try.

Physical health benefits

This is one area that is supported by a lot of research. There have now been studies showing that cold showers can do everything from improving circulation, helping with muscle recovery, increasing antioxidants, strengthening the immune system, aiding weight-loss and even making your hair shine.

Mental health benefits

Whilst there's less scientific research in this area, one study has suggested that cold showers can help treat mild depression by activating the sympathetic nervous system and triggering endorphins.

It's kind of like the feel-good buzz you can experience after doing strenuous exercise. Just as exercise can help lift your mood, so can a cold shower.

Helps build resilience

Memory expert Jim Kwik and world record-breaking "ice-man" Wim Hof are vocal advocates for the theory that doing 'hard things', such as taking a cold shower, helps build personal resilience and grit.

The belief is that by shocking yourself with cold water and training yourself to endure it, you will be better placed to endure other shocks and challenges in life.

Whilst this one is possibly harder to prove, it certainly makes sense to me. After all, for most of us, life is pretty cushy these days. We certainly have it easier than our ancestors did. So it's not hard to imagine that we may be getting a little soft 🙂

Creating regular challenges to test your will power and prove to yourself that you can get through them seems a reasonable way to help build mental toughness and resilience.
Helps develop gratitude

This is something I learned first hand when I was backpacking through South America several years ago. I would often find myself staying in very poor villages with no access to hot running water.

As I braced myself to jump under a cold shower each morning, I would force myself to remember how lucky I was to have grown up in a place where we have modern luxuries like hot water, air-conditioning and microwave ovens. Okay, maybe not the last one.

I promised myself that I would never take a hot shower for granted. But sure enough, within a few months of being back in my home country, I caught myself cursing the local council and crying outrage when our gas service was down for 24 hours. How quickly we forget!

The mental health benefits of actively practising gratitude are well researched and widely accepted.

Some people keep a gratitude journal for this purpose, others do gratitude meditations or volunteer work.
But for me, a quick flick of the tap at the end of a shower is a very effective way to create a physical trigger that reminds me to be grateful for the things I have.

Attaching your daily gratitude practice to something you do every day (like showering) is a great example of habit stacking in action.

Are you convinced yet?

As I say, it took me a long while to come around to the idea that this was worth a try. But, I've been using cold showers for about a month now and here's what I can tell you:

Firstly, it gets easier. Whilst the initial shock was hard to endure the first few times, I now know that it is going to pass quickly and I almost find myself looking forward to it.

Secondly, a cold shower in the morning is more effective than coffee. It gives me a huge boost and leaves me feeling energised for at least an hour afterwards. Plus I don't get the post caffeine dip later in the day.

And finally, I have a newfound appreciation for the small pleasures in life. You could say I've become more mindful as a result.

Some tips for those who want to give it a try
Firstly, and this is important, anyone who is at risk of heart attack or stroke should give cold showers a miss. The initial shock can cause the heart rate to jump and the cold water causes the blood vessels to restrict, so best to avoid this if you are at risk. You'll have to find some other way to get your daily hit of gratitude and resilience 🙂
But for everyone else, if you have a healthy heart and are feeling brave, here are some tips to get you started. 
1. Start with a warm shower first

The good news is that the water doesn't need to be cold for the whole shower. Two minutes of cold water at the end of your hot shower is usually enough to get all the positive effects.

So please enjoy your hot shower first. You will appreciate it even more now, because you know what's coming next.

But give yourself a time limit and stick to it. No cheating! You know what I'm talking about…. Three, two, one and a half, one and a quarter….. that's the oldest trick in the book!

By all means, do a mental countdown if you need to, but once you get to zero, don't mess around – flick that hot tap off and wait for the cold shock to hit you.

Delaying the process is a bit like hitting the snooze button. You are just cheating yourself 🙂

2. Start with baby steps

The best way to adopt a new habit is to start small and build up.

Your aim should be to reach at least two minutes of cold water at the end of each shower. But you don't have to get there on day one.

You could start by doing just 10-seconds on the first day and then increase it by another 10-seconds each day. Build up slowly, but never go backwards.

Personally, I found that once I got past the 20-second mark, it was very easy to stick at it for the full two minutes.
3. Breathe into it

This is the ideal chance to practice your slow breathing exercises. By taking slow deep breaths (and counting them in your head) you can slow your heart rate down, control your physical response and mentally endure the pain.

Honestly, this is possibly the biggest benefit to be gained. Learning how to breathe into pain and endure it is a skill that can be applied whenever you are experiencing short term pain (physical or mental).

Your breath can serve as a natural anaesthetic and counting your breaths can distract you from the pain.

By the time you count about twelve slow breaths, you will already have reached two minutes.

4. Stick at it for at least two weeks

How often do we try something once or maybe twice and then give up before it's had a chance to work?

If you are going to give this a go, make a commitment to stick at it for at least two weeks.

Even by going slowly and increasing in 10-second increments each day, you will have reached the two-minute mark by this time.

While two weeks is not enough time to establish it as a habit, it's still long enough to prove to yourself that you can do it and to start experiencing some of the positive effects.

You can then decide if this is something you want to continue. Or not!

That's the great thing about trying something new. You can see if it works for you, tweak it, customise it, or dismiss it and move on to something else.

That's what Bruce would do.

"Absorb what is useful, discard what is useless and add what is specifically your own"

Bruce Lee
Now, good luck. Breathe slowly. And may the force be with you!

And gentlemen, if you want to know whether you've stayed under the cold water for long enough, just look down. Your male thermometer will be the judge.

---
Instructions for taking a cold shower
Time needed: 5 minutes.
How to Take a Cold Shower
Start with a warm shower

Enjoy a warm shower first. But give yourself a time limit e.g. 3 mins.

When you are ready, flick the water to cold.

Do a mental countdown if you need to.

Breathe slowly and deeply

Breathe deeply to endure the initial shock, then count your breaths slowly.

Work your way up to two minutes

Start by doing 10 seconds, then increase it each day until you get to two minutes of cold water at the end of your shower.