How to get more fiction – fast!
I do a lot of reading. It's a great way to learn.
I've made a habit of reading every day as part of my morning routine. So I'm getting through a lot of books at the moment. Most of them are related to the topics I cover on The Dad Train, which are self-improvement, relationships and parenting. I also throw in a bit of philosophy and the occasional biography. But as you can see, it's all non-fiction.
The problem is I don't read much fiction. And there are plenty of good reasons to read more fiction.
For instance, reading literary fiction has been shown to improve your empathy. It also gives you a chance to escape reality for a while and lose yourself in another world. It's, therefore, a great way to switch off and relax.
And even when reading fiction, you are still learning new things and broadening your knowledge. Who knows, one of these books may appear in a trivia question one day, giving you the chance to impress your friends with your literary knowledge.
But we all have limited time and there are many books to choose from. So to get the biggest bang for your fictional buck, a good place to start is with the classics.
With that in mind, here are five classic short books I've read (or re-read) lately, that I would recommend.
Each of these novels is short enough that you could finish it in less than a day. I'm talking 200 pages max, although most of them are closer to 100 pages.
And each of these fictional stories has a valuable life lesson to teach us. So they are also great books to share with your kids once they are old enough.
1. The Little Prince by Antoine de Saint-Exupéry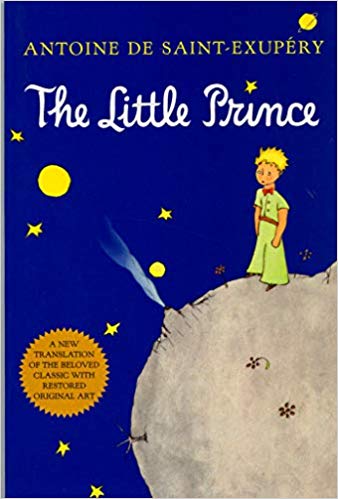 Pages:
96
Average time to read:
1hr 9min
What's it about?
A pilot crashes his plane in the Sahara Desert and meets a boy he calls 'The Little Prince', who comes from the planet Asteroid B-612. The boy has travelled to earth via six neighbouring planets where he met a king, a vain man, a drunkard, a businessman, a lamplighter and a geographer. Each of these people lived alone, obsessed by their single task in life. The boy is perplexed by the strange behaviour of these "grown-ups" he has met. After arriving on earth, the Little Prince meets a fox who teaches him a valuable life lesson.
What does it teach us?
Don't be narrow-minded.
Don't be obsessed with human vices such as power, vanity and money.
Keep exploring and be curious like a child.
Use your heart to discover the true beauty in life.
Memorable quotes:
"It is only with the heart that one can see rightly: what is essential is invisible to the eye."
2. The Alchemist by Paulo Coelho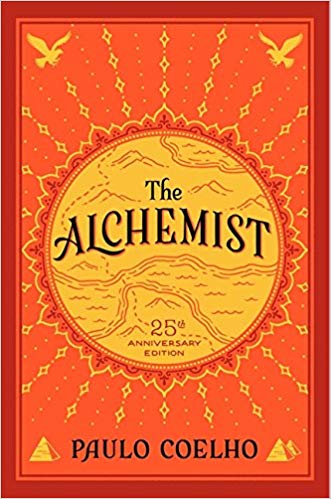 Pages
208
Average time to read
3hrs 50min
What's it about?
A shepherd boy named Santiago (who is henceforth referred to as 'the boy', despite being about 18 years old) travels from his home in Spain to the Pyramids of Egypt in search of his treasure. Along the way, he meets a Gipsy, a King and an Alchemist who each make an impact on the boy and teach him important lessons. His journey for his treasure turns into a metaphorical journey of self-discovery about what's important in life.
What does it teach us
Trust yourself
Pursue your dreams
Always live in the present
Be grateful for every day
There are no failures, only learning opportunities.
Memorable quotes
"And when you want something, all the universe conspires in helping you to achieve it"

"Because I don't live in either my past or my future. I'm interested only in the present. If you can concentrate on the present, you'll be a happy man."

"There is only one way to learn…It's through action. Everything you need to know you have learned through your journey…"
3. The Old Man and the Sea by Ernest Hemingway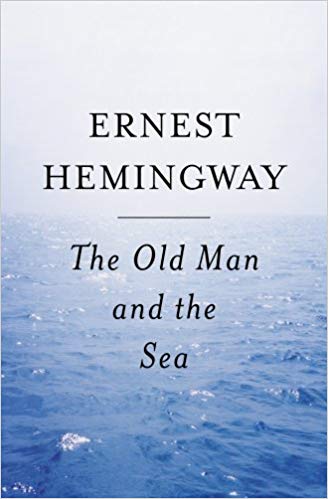 Pages
128
Average time to read
1hr 26min
What's it about?
This beautiful story is about an old Cuban fisherman and his young apprentice. The old man is a mentor to the young boy, who looks up to him and takes care of him, despite no longer working on his boat. After 84 days without catching a fish, the old man's luck finally changes when he hooks a huge marlin. He engages in a three day battle with the great fish and proves that a man can show integrity, courage and resilience even in the face of defeat.
What lessons does it teach us?
Respect nature and respect your opponent
Persevere and your luck will change
Always show integrity and pride
The strength of resilience
Memorable quotes
"Every day is a new day. It is better to be lucky. But I would rather be exact. Then when luck comes you are ready."

"But man is not made for defeat. A man can be destroyed but not defeated."
4. Animal Farm by George Orwell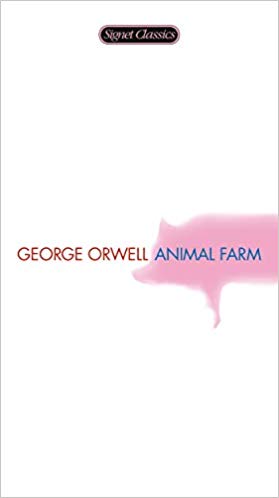 Pages:
140
Time to read
1hr 44min
What's it about?
This satirical allegory of the Russian revolution is set on a fictional farm, where the mistreated animals perform a coup and take over from the humans. Following 'the revolution', life on the farm is good for a while and there is much hope for the future. But then the cracks start appearing with political infighting between two of the leading pigs. Following the expulsion of one of the pigs, the remaining pigs start behaving more and more like the former human owners and create a ruling class system that exploits the other animals on the farm.
What does it teach us?
An entertaining way of learning some political history
Be cynical of slogans and propaganda
Power corrupts
Memorable quotes
"All animals are equal, but some animals are more equal than others."

"Four legs good, two legs bad."
5. A Christmas Carol by Charles Dickens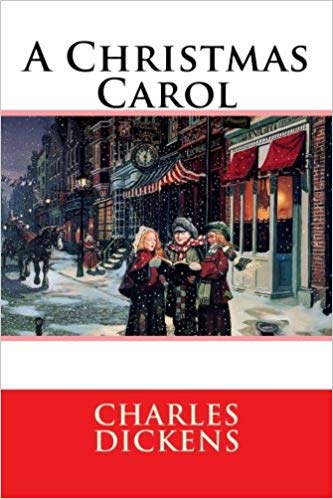 Pages:
64
Time to read:
1hr 53 mins
What's it about?
Set in Victorian London, this classic book tells the famous story of Ebenezer Scrooge, a grumpy old man who is visited by the spirits of Christmas Past, Present and Yet To Come. These encounters give Scrooge a wake-up call and he is transformed into a kinder, more compassionate man.
What does it teach us
It's never too late to reinvent yourself
But, not everyone gets a second chance in life
Treat people well and you will be happier yourself
Memorable quotes
"No space of regret can make amends for one life's opportunity misused"

"There is nothing in the world so irresistibly contagious as laughter and good humour."

"Bah Humbug!"
Five classic short books
So, there you go. That's my list of five classic short books to inject some more fiction into your reading list. Most of these were written in the last 100 years, which would probably classify them as 'modern classics', but I'm sure we'll be reading them for generations to come. The Dickens novel is almost 200 years old now which makes it a true classic but also makes it a bit trickier to read because of some of the ye olde language used. Of course, you can always watch the Disney version, but for such a classic story, I think it's worth the effort to read the original.
If you've got any other classic short books you think I should add to this list, let me know.
In the meantime – happy reading!